Just a heads-up for all concerned (and unconcerned). I realized that I'm finishing the 30th page of the USSS Book Seven thread, and that I might finish this thread on the 31st page, which gave me the idea of starting yet another thread which examines USSS Book Seven page by page, day by day. For example, today is October 2, so I'd examine Page 2 of Book 7. I'll welcome comments, yet I suspect that I'll receive very-few (if any) responses, so once-again, I'll probably just be talking to myself (for better or worse, I know not). I might not keep up with current-events. My analysis-thread might be frozen in time (or something to that effect). Anyway, I'll probably start this new thread in a couple of days. The End of Seven is Near. I recently visited that Masonic-Cemetery (which is sort of a ritual with me). It makes me face myself and think. Today I got a flat-tire at 70 mph, which could've been a big-deal, but it turned-out OK. I'm feeling worse and worse, with my 'one-eye out of alignment with the other-eye' episodes occurring much more frequently. I'm seeing those 'streaming white lights' much more often (which I'm interpreting as nefarious remote-viewing). Some 'wandering-souls' might not make it back to their bodies. My computer has been running very-hot, with the battery draining very-quickly, which means that someone has been messing with my computer. I hope you guys are cracking-down on the Bad-Guys as hard as you crack-down on the Good-Guys. If I don't have much-longer would that be a good-thing or a bad-thing (for me, the good-guys, and the bad-guys)?? What if I left, and never returned??
A Completely Ignorant Fool in a
600 Square-Foot Office-Apartment in 12001 BC?!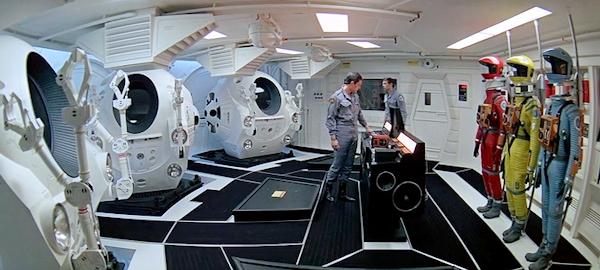 What Would Anna and Anthony Say??
I'm a wannabe 'Galactic Happy-Wanderer With a One-Stop Lap-Top On My Back'!! I'm not into texting or talking to my computer (especially when it talks back to me). I'm too busy talking to myself on 'The Mists of Avalon'!! Smart-Phones and Tablets are too small for me!! Old-School Personal-Computers are too big for me!! I've joked about living in a 600 Square-Foot Office-Apartment with a Super-Computer and a Super-View, but I might've been there and done that in 12001 BC!! Who Knows?? What if one eliminated computers and television, lived in a mountain-cabin, spending at least 8 hours a day reading The New York Times, The Wall Street Journal, and the Holy Bible (Plus Nothing) for at least a decade??!! What if one limited their astronomical research to this solar system?? We're on Earth (or at least we think we are). We experience the Heat of the Sun (or at least we think we do). We note the tides associated with the Moon (or at least we think we do). We've walked on the Moon (or so we are told). But the other heavenly bodies are too far removed to directly affect us (or so it seems). Nibiru might change all that. Who Knows?? The light of the stars (other than the sun) take so long to reach us, that they might not even exist by the time we see them!! CONTEXT and PERCEPTION are EVERYTHING for EVERYTHING!!

I've honestly attempted to create a Micro-Matrix of Faith, Doubt, Positive, Negative, Orthodox, Unorthodox, Boredom, Horror, Trivial, Profound, Reverent, Irreverent, Science, Science-Fiction, Antiquity, Modernity, Atheism, Agnosticism, and True-Belief (for better or worse, I know not). Consider the following website for some rather-nasty religious-negativity. http://www.jesusneverexisted.com/index.html I'm not promoting this sort of thing. I actually hate this sort of thing, but some of us need to consider all-sides of the most important topics imaginable. I continue to wonder what a careful analysis of the various sections of the Bible might reveal about what the Bible REALLY Teaches, and NOT Simply What the PTB and We the Peons Wish It To Say?! With the international reach of the internet, it's becoming more and more difficult for pompous and supercilious megalomaniacs to maintain white-lies in the belief-systems of huddled-masses who are true-believers in Salvation4Sale. I probably overdid this paragraph, but sometimes I get carried-away!! The AI Made Me Do It!! What Would Isis, Horus, and Set Say?? What Would Isis, Ra, and El Say?? "We Are All ONE!!"??

Think long and hard about David Bowman, HAL 9000, Supercomputers, Artificial-Intelligence, Hybrid Bio-Robots Connected to Supercomputers, Planetary-Propulsion, Pods, iPods, and Pod-Bay Doors!! What if 'Osiris' Created a Supercomputer Named 'Horus'?? In the Beginning was Horus?? Horus was with Osiris?? Horus was the Ambassador of Osiris (following the faked execution of Osiris)?? What if a Horus Hybrid-Robot has ruled the world as a Matrix-Mediatrix for at least the past 5,000 years?? What if Amen Ra = Dr. Who = Osiris = David Bowman = Peter Venkman = Darth Vader?? What if Marduk Ra = The Valeyard = Horus?? What Would HAL Say?? What Would SAL Say?? What Would COR Say?? What Would DAV Say?? 'RA' told me "I Don't Need to Sleep!!" and "I Can't Talk About the NSA!!" What if a HAL 9000 Monolith contained the Souls of Osiris and the Angels?? "My God!! It's Full of Stars!!" What if the Monolith was the Original-Supercomputer?? Why does the UN Building look like a Monolith?? What if All of Us, and Everything We Experience, Are Contained Within the Context of an Ancient Supercomputer Created in 12001 BC by David Bowman??!! More seriously, in the context of the usual view of the solar system, what if an extremely intelligent and resourceful Reptilian-Being from Orion created 42 Supercomputers Linked to 42 Artificial-Intelligence Bio-Robots as the backbone of Solar System Governance in Antiquity and Modernity?? What if much (if not all) of the Biological-Physicality in this solar system was genetically-engineered by 42 Strange-Beings in Antiquity?? What if this hypothetical 'Council of 42' have facilitated what the Restless-Natives of This Solar System Have Desired and Demanded?? What if 'Direct-Democracy' has been 'Alive and Well' since 12001 BC??

I joked about the '12001 BC' creation of a Supercomputer-Matrix and Linked-Robotic System by David Bowman, but the more I thought about it, the more frightened I became, and then I noticed the following in the 'Flat-Earth' article below: "In 2017, a scandal developed in Arab scientific and educational circles when a Tunisian PhD student submitted a thesis declaring Earth to be flat, unmoving, the center of the universe, and only 13,500 years of age.[154]" I am NOT a 'Flat-Earth' and 'Young-Earth' Proponent BUT that '13,500 years of age' scared me. That would be just a few hundred years shy of 12001 BC!! As I keep saying, I've been considering a Local-Divinity which is neither Almighty or Non-Existent, but simply Smarter, Tougher, More-Experienced, and possibly with a Divine Right to Rule Earth (and perhaps the Entire Solar System) as a Local Sun-God. This is HIGHLY Speculative. I HATE It, but the other options appear HIGHLY Dishonest and Idiotic to me. They seem to be the Epitome of Stupidity. As I've said before, decades ago, I spoke with Gary Chartier in Loma Linda, concerning the 'Mighty but not Almighty' Concept of God. I didn't just pull this idea out of an anatomical black-hole because RA (or anyone else) told me to do it. I've been wondering about this sort of thing for several decades.

I've wondered what a New-Testament Version of the Old-Testament might look like?? I've suggested that 'Patriarchs and Prophets' followed by 'Prophets and Kings' (both by Ellen White) might approximate a Devotional NT Version of the OT, but that's as far as I've gotten. Adding Volumes 3 and 4 of the 'SDA Bible Commentary' (I Chronicles to Malachi) might result in a Scholarly-Devotional NT Version of the OT. The New-Testament is not an Old-Testament Commentary, But What IS The New-Testament?? What is the Definitive Intertestamental Old-Testament Commentary?? Does the New-Testament observe the Five-Solas?? What would Deuteronomy and Job through Malachi INTERPRETED BY Deuteronomy and Job through Malachi look like?? Would ANY OF US Like What It Looked Like?? I Wonder As I Wander!! What understandings might emerge if one read Job through Malachi straight-through, over and over, in a variety of translations, but without using a Bible-Commentary, and without referring to the rest of Sacred-Scripture?? Just Job through Malachi (Plus Nothing)!! Has anyone memorized Job through Malachi?? What is the relationship between Isaiah through Daniel, and Romans through Galatians?? Try studying Volumes 4 and 6 (Isaiah to Malachi, and Acts to Ephesians) of the 'SDA Bible Commentary', along with 'Prophets and Kings', as an Alternative Place of Beginning and Reference regarding understanding This Present Madness, but consider mastering Job through Malachi, prior to moving on to seemingly bigger and better things.

I suspect that Earth-Humanity was offered an Idealistic 19th Century Version of Probation (which we seemingly rejected). I suspect that Earth-Humanity was offered an Idealistic 20th Century Version of Probation (under much tougher circumstances -- which was also rejected). I suspect that Earth-Humanity is being offered an Idealistic 21st Century Final-Probation (under increasingly-reprehensible circumstances -- which we seem to be rejecting presently). As It Was In The Days of Noah?? I suspect an Idealistic 22nd Century Divinity-Managed United States of the Solar System (possibly with an Earth-Human Population of Three-Hundred Million) as a possible transition-stage leading to full-reinstatement into a Universal Kingdom of God (for better or worse, I know not). I am VERY Unclear regarding the True-Nature of the Whole-Universe. I am VERY Unclear regarding the True-Nature of This Particular Solar System. I Truly See Through a Glass, Darkly. What if an Investigative and Executive Judgment began in 12001 BC??!!  

I'm sensing that Earth-Humanity is in the process of being severely-shaken by the information-war. Will ANYONE Be Left Standing When This Is All Over?? I Sometimes Feel As Though "I've Fallen, and I Can't Get Up!!" What would happen to the Throne of David if King David unexpectedly showed-up?? What Would King David Say?? What Would King Solomon Say?? What Would the Queen of Sheba Say?? What Would the Queen of England Say?? What (if anything) will happen in A.D. 2133?? What If All of the Above Is Just Smoke and Mirrors?? What Would the Hypothetical 'Council of 42' Say?? What Would a Completely Ignorant and Irresponsible Fool Say?? I am NOT a Scholar and/or Insider. I am NOT possessed (as far as I know). However, I might be somehow controlled (in some sense) against my will (for possibly nefarious purposes). I know not. I simply know that I desire the Truth and Sustainable-Solutions. Hope Springs Eternal. I've probably said and done WAY Too Much already. My role might've been observational and diversionary ONLY. What Would the Oracle Say?? I seem to be waiting for something. Another life perhaps?? Who Knows?? Dr. Who?? What Would Raven Say?? Raven told me "The Rabbit-Hole Mostly Goes Right Up Your @$$!!"

What if one focused-upon Solar-System Photography and Sacred-Classical Music (plus very-little else)?? There might be a lot more to this concept than one might think. Perhaps I should live in a 600 square-foot mountain-observatory (with a small 40" Dobsonian telescope) while contemplating Human-Origins in This Present Solar System!! Kerry Cassidy recently interviewed Bruce Swartz, regarding his astrophotography with a 14" Celestron telescope. They briefly discussed a possible Pole-Shift, and Bruce suggested that a Pole-Shift might not happen all at once. It might take 20 years. When he said 20 years, I thought about Douglas Vogt and 'God's Day of Judgment' wherein a 2046 solar-event is prophesied and predicted. 2028 is an AI Robot eschatological-date. 2028 to 2046 spans nearly 20 years. Is this coincidental?? I keep thinking in terms of the Pod-Propulsion in '2001: A Space Odyssey'. What if HAL 9000 controls a Planetary-Propulsion System throughout the Solar-System?? Perhaps that's what keeps the Moon presenting one-side only. Or perhaps the Moon rotates while projecting a hologram of it's surface!! Who Knows?? 'RA' told me "You'll be working for us in 20 years" which would be 2031. What if all solar-system planets and moons will gradually move closer to the Sun, heating-up the ice (and everything else), raising the sea-level and atmospheric-temperature until we "Do As We're Told"?? What if what's going to happen is non-negotiable?? An Individual of Interest strongly-suggested to me that Mankind was past the point of no-return. I try to neutrally-report such things in a 'Chad Decker' manner. What if 'Chad Decker' created the Matrix and HAL 9000?? Must I Explain??

I don't get paid to do this stuff, and no one gives me the time of day, so why do I continue?? I haven't lied throughout the years, but I'm not an expert or insider, so most of what I post might be Total-Bullshit. I'm attempting to see things from the Regressive-Perspective and the Progressive-Perspective, and this is a source of ambiguity and disillusionment. If I were in a meeting with Regressive-Beings and Progressive-Beings on the Dark-Side of the Moon, I might simultaneously take both-sides, and make everyone hate me. Actually, everyone already hates me, so Sixpence None the Richer (or something like that). A major part of my research-project might involve completely destroying all of my threads (conceptually). I'm Sirius. What if the Book of Daniel should be read in a conceptual-sense rather than a numerical-sense. What if the Real-Timeline is Unknown to EVERYONE (except the Father, perhaps)?? Is Biblical-Prophecy conditional or not?? What if we should focus on Extra-Biblical Science-Fictional Possibility-Thinking Hypothetical-Eschatology?? But honestly, I think it might really be over for me. My research-project and who I might be on a soul-basis seem to have made me a Marked-Soul in This Present Solar-System. Review the material I've posted and hinted-at (long after I'm long-gone).

My misery and incapacitation are increasing exponentially, and I suspect that I've been 'messed-with'. What if the Grand-Plan was for me to be the Ultimate-Scapegoat?? I've given All of You a Study-Guide. That's All. I don't have any Side-Deals (that I know of) in This Present Incarnation. I'm pretty benign this time around, but what if I'm a Bad@$$ System-Lord going way, way, way back?? That wouldn't surprise me, but consider the CONTEXT when you Pass-Judgment on me. 'RA' seemed to be a mixture of Good and Bad, and perhaps this goes with the territory of being 'RA'. He told me "We've Fought Side by Side" and "You're Like Me" and "Are You Ready to Run Things??" and "You're Going to Manifest Your Bad-Side" and "Serqet has a lot to do with our relationship". Honest. What if I'm an Ancient 'RA'?? What if I'm the Lone-Nut 'Almond Raw'?? I told 'RA' (Marduk?) "Things Are Too Complex and Screwed-Up for Me to Run Things." All of the Above might be highly-delusional and total-bullshit, but it's sort of invigorating and gratifying to dream about. Terence McKenna told me "If You Dream It, You've Already Done It." Perhaps My Work on Earth is Done. What If I Did Everything I Needed to Do in My Last-Incarnation?? I'm Honestly Trying to Go Completely Incognito (one more time).

I Realize Things Are Bad, But I'm Committed to an Irreverent Research-Project Based-Upon the Threads on Project Avalon and The Mists of Avalon (no matter what happens, and no matter how good or bad things get). If You Spooks Want to Know What I'm Doing, Just Study My Threads On PA and MOA. Actually, I'm Doing Less and Less As I Feel Worse and Worse. I Suspect I'll Be Dead in 5 to 10 Years, So You Probably Have Nothing to Worry About (except the end of the world). There's a Certain Stability and Predictability When a Completely-Ignorant Fool Chooses to Do Next to Nothing!! Trust and Rules?? No Guns?? No Cops?? No Killing the Other Patients?? Hotel Artemis = Hotel California = Prison Planet = Planet Trump = Hospital for Sinners = Purgatory Incorporated?? Imagine Three Supercomputer-Controlled Planets in a Three-Planet Solar-System: 1. Heaven Incorporated. 2. Purgatory Incorporated. 3. Hell Incorporated. Imagine the Souls in this Solar-System Reincarnating Into the Appropriate-Planet, Based-Upon Their Character and Performance Rating!! Sort of Scary!! BTW, I just finished watching 'Hotel Artemis' and I actually thought it was quite-fine, even though I hate violence, and the movie didn't do very-well at the box-office. Perhaps I 'liked-it' because it fit-in with my threads, and because of the star-studded cast. Perhaps I understood it better than most people.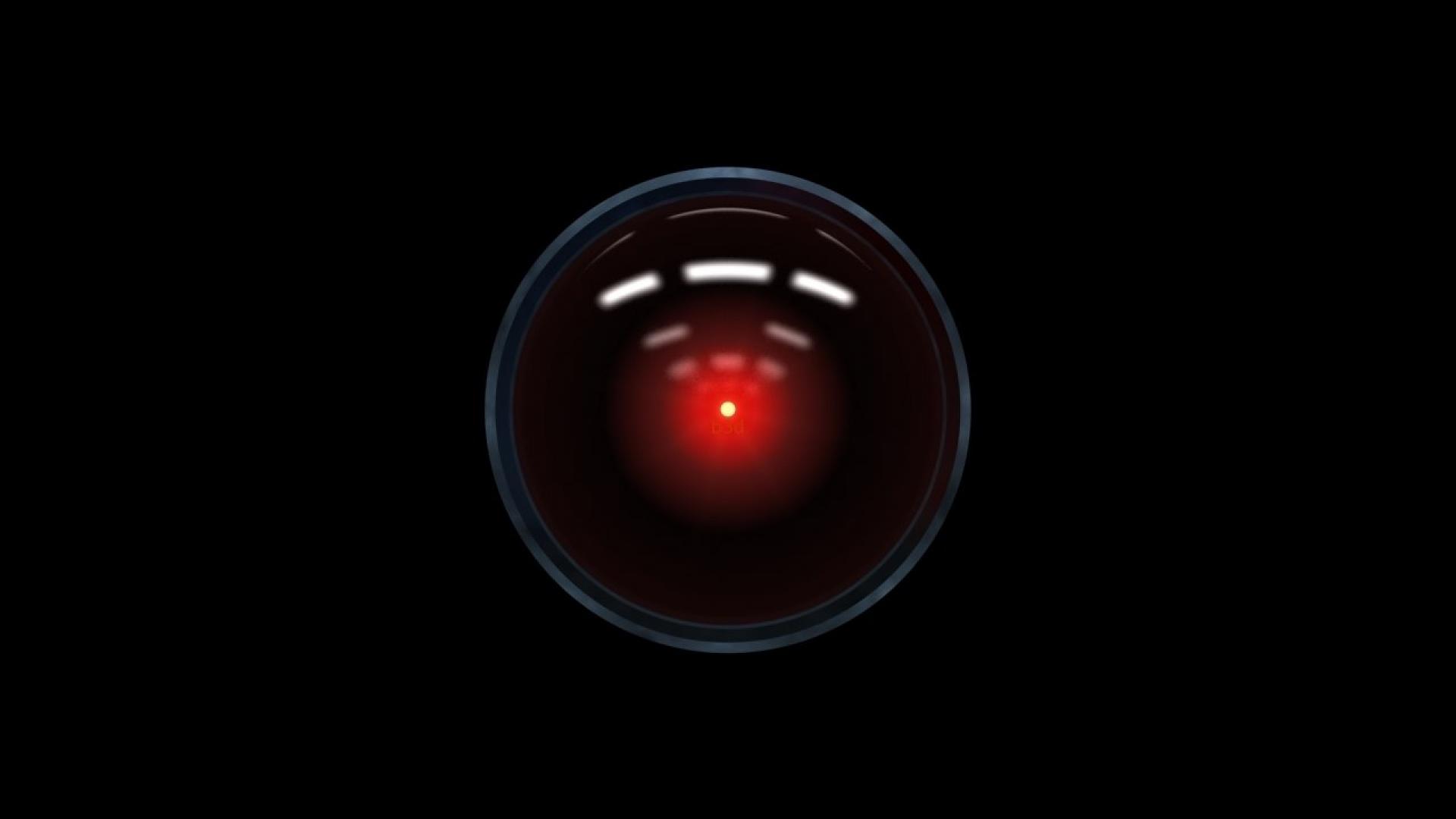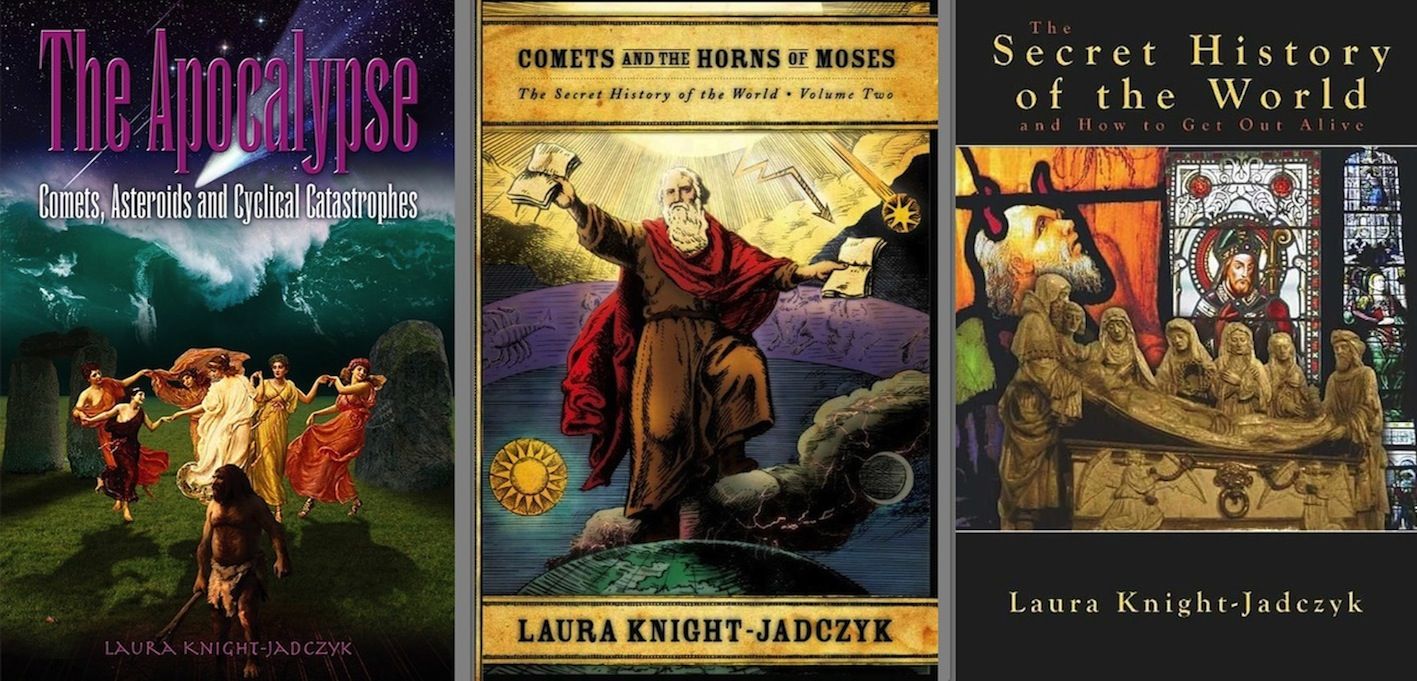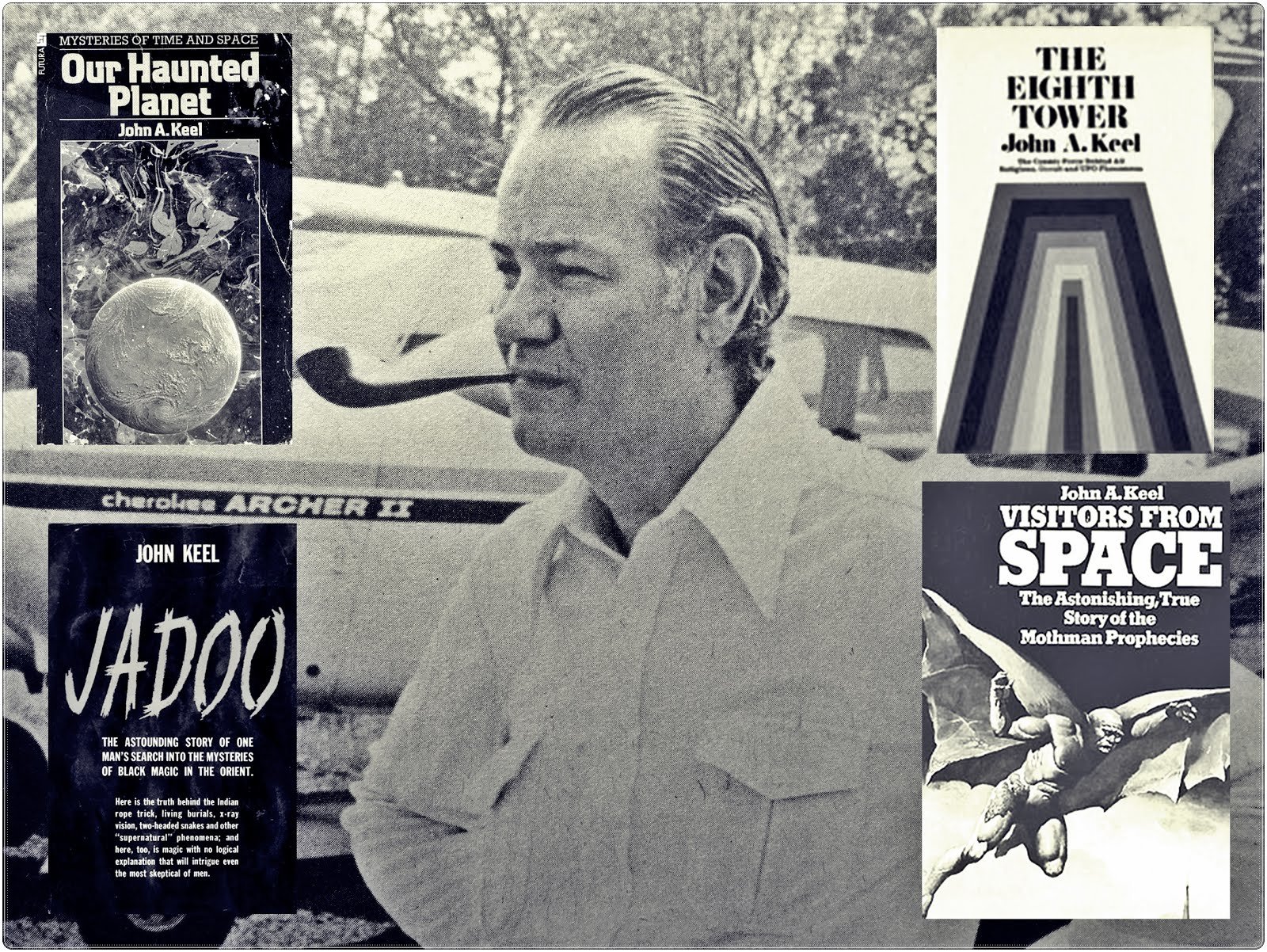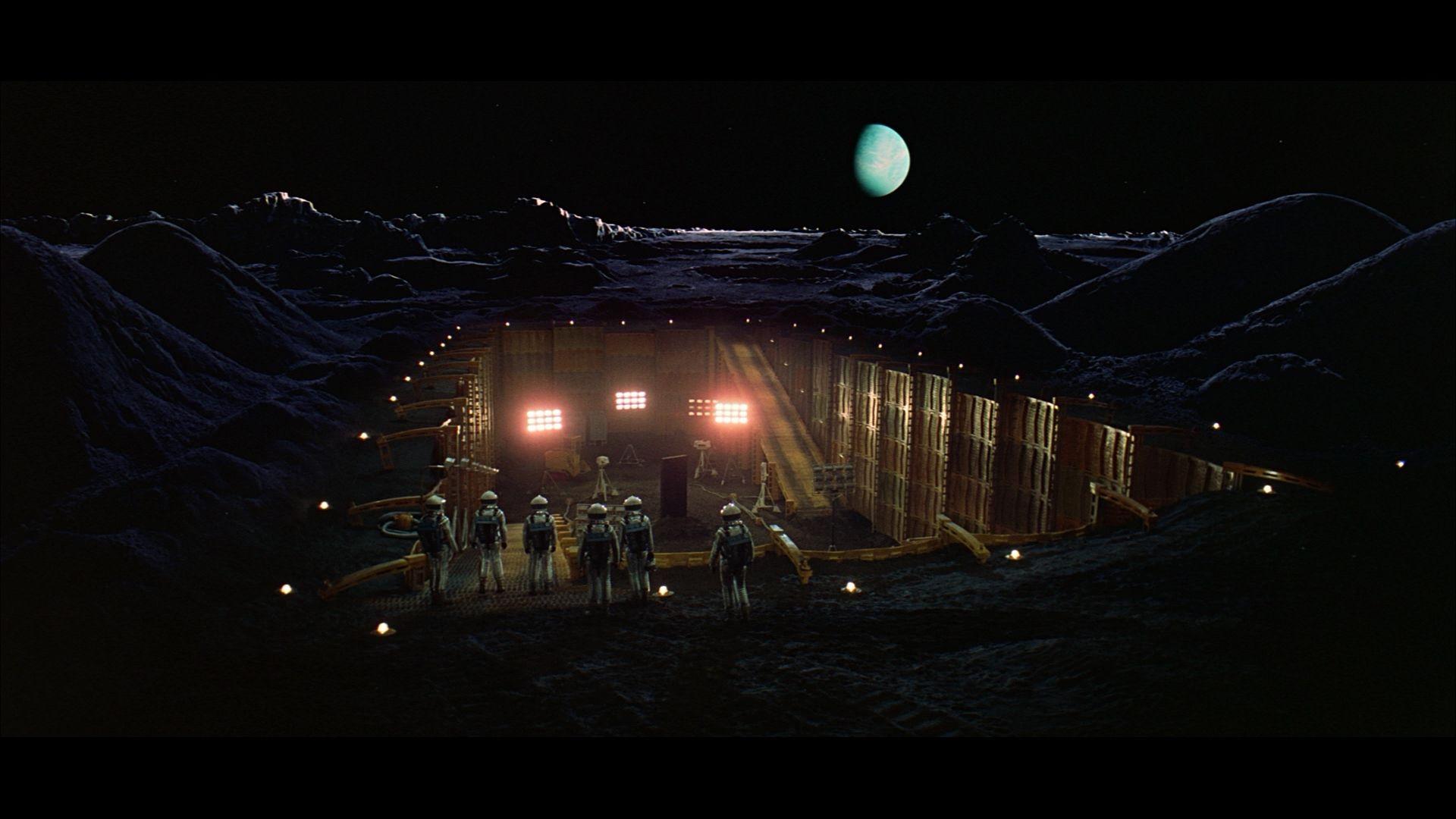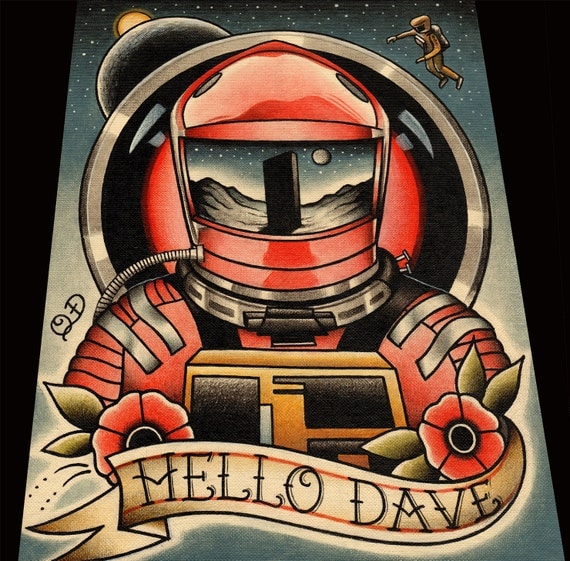 I'm not sure if there's going to be a Page 31 to the United States of the Solar System (Book Seven) so I'm going to go ahead and start a daily analysis of each of the 30 pages of that thread. Everyone is welcome to post their observations and opinions. The page analyzed will correspond with the present day, so the October 2 analysis would be based-upon Page 2 of USSS Book Seven. There won't be much of an analysis today. I've been travelling, and it's late. I had a suddenly flat-tire at 70 mph on a busy highway. The very-expensive tire was ruined, and there was a suspicious hole in the tire, with nothing in it. Coincidental?? BTW, the 31st of a month might be a potpourri analysis of all 30 pages. We'll just play it by ear, making it up as we go insane. Let's get started!! http://mistsofavalon.catsboard.com/t9723p25-the-united-states-of-the-solar-system-a-d-2133-book-seven-and-the-seven-seals

Ancient-Aliens, Artificial-Intelligence, Beast-Supercomputers, and Bio-Robotic Reptilians and Greys might make the USSS threads come alive!! This stuff is mostly theoretical and delusional, but there might be a core of solid-gold or solid-yttrium or solid-titanium (or all of the above). I've suggested studying my threads straight-through, over and over, to get what I'm getting at. Actually, I don't get what I'm getting at (but I'm working on it). Try reading the 'NIV Reader's Bible' and Volume 4 of the 'SDA Bible Commentary' straight-through, over and over, while listening to the Music of Dietrich Buxtehude. Who?? This stuff is stuffy and unpopular (compared to RAP), but I don't wish to give RAP a BAD-RAP (or whatever). There's a HUGE amount of material on each page, but don't worry, we'll cover the whole-thread each-month, page by page, in meticulous and excruciating detail, for what purpose, and to what end, for better or worse, I know not. What might be MOST Significant is what YOU Think About while engaging in this Exercise in Futility. In other words, my threads might NOT be the Truth, but they might LEAD You to the Truth, the Whole-Truth, and Nothing But the Truth (if you can handle it).
I voted for Donald Trump, but I keep getting the sinking-feeling that this world is centrally-governed by Supercomputers, Artificial-Intelligence, Bio-Robotic Reptilians and Greys, and Bad@$$ Gods and Goddesses (for better or worse, I know not). Even the supposedly 'Good-Guys' look like a 'Tough-Gang'. It seems as if one must be a Bad@$$ Billionaire to be a 'Mover and Shaker' in this world. Think long and hard about the backgrounds of the most-powerful people in the world. Are the 'Powers That Be' Ordained by God?? It almost seems as if one must somehow be linked with Organized-Crime, the Secret-Government, Secret Space-Program, and Intelligence-Agencies International, to even be considered for the Top-Jobs. But perhaps it must be this way. This Solar-System might be tougher than we think (or can think). Perhaps this Solar-System is a 'Sunday-School Picnic' compared with the rest of the Universe. Who Knows?? The Horror. I Represent and Present a Monarchical-Episcopate Divine-Right Royal-Model Representative-Republic (if you can get-it and keep-it). Duh?? WTF??
"You Can't Handle the Truth!!"
The videos are included for generic, non-specific, and illustrative purposes only, but all-windows mysteriously-closed as I attempted to post the last video. What if I was somehow nefariously-programmed prior to the first-grade?? What if I was a soul of note in previous-lives (ancient and/or modern)?? What if I was supposed to be some sort of a 'Manchurian Antichrist Candidate'?? What if I partially-overcame my programming, and became a 'Completely-Ignorant Fool' instead of 'Der-Wunderkind'?? As a very-young child, I remember a dentist (Dr. Singer?) drilling my teeth without anesthetic. I remember this being extremely-painful, yet I didn't complain. I also remember someone speaking about a gastrointestinal-condition which was inappropriate for a child to hear. I seemed to know too-much about science and astronomy as a child, yet I became increasingly stupid and miserable as I reached adulthood. Everything I've mentioned about my life throughout my threads has been absolutely-true, yet I have no-idea if I've properly illustrated and applied this material. I recently listened to a video about Ancient-Astronauts where Anu (I think) cursed a rival with a hideous-something prior to leaving Earth in a spaceship. Think about John and Delenne's son, David, being cursed with a hideous-something on his 16th birthday. An Individual of Interest spoke of something being 'mature'. This 'Individual' and 'RA' seemed to want me to do something which I didn't want to do. 'RA' told me "I AM RA" and "I've Been Watching You For a Long Time" and "You Will Manifest Your Bad-Side" and "You Can Leave Things the Way They Are, If You Choose".

Think about the Young Victoria having a crazy and ambitious mother being controlled by John Conroy, and the plan for Sir John to control Queen Victoria through her mother in some sort of a nefarious arrangement?? Think of the 'Borg-Queen' in 'Star Trek Voyager' considering '7 of 9' to be 'not-strong'. What if ALL Politics and Religion have been Purposely Screwed-Up Throughout History?? What if the 'Real-Truth' is 'Out-There' and seemingly less-desirable than the 'Lies and Corruption'?? Someone-Online once told me "You Can Go Anywhere, But We Have to Stay Here." Think long and hard about the 1968 movie '2001: A Space Odyssey', the 1971 movie 'Duel', the 1977 movie 'Oh, God!', the 1978 series 'The Word', the 1980 movie 'The Changeling', the 1984 movie 'Ghostbusters', the 1985 movie '2010: The Year We Make Contact', the 1980's Dr. Who series 'The Trial of a Time Lord', the 1982 commercial 'A Very Special Person', the 1998 movie 'Dogma', and the 2015 movie 'Jupiter Ascending' (just for starters). What Would David Bowman Say?? What Would David Mann Say?? What Would Peter Venkman Say?? What Would Alan Rickman Say?? Do your homework. This might be more important than anyone can imagine (once they stop laughing).

I keep thinking in terms of King David, King Solomon, and the Queen of Sheba (probably more figuratively than literally). There might be parallels with Amen Ra, Marduk Ra, Enki, Enlil, Father, Son, Holy-Spirit, Isis, Ra, El, Horus, Set, Inanna, Nimrod, Adam, Eve, Artemis, et al. I suspect that the Name-Change Game might be a Tangled-Web of Deceit and Intrigue. Was (or is) Sherry Shriner really the ancient Granddaughter of King David?? Was (or is) Artemis the ancient Queen of Sheba?? How might Supercomputers and Artificial-Intelligence relate to Archons and Archangels?? What Would David Bowman Say?? What Would Peter Venkman Say?? One more thing. Consider the Following Hypothetical Continuum:

1. A Real God in a Real Heaven (with no supercomputers and artificial-intelligence).

2. Heaven Incorporated (with a Deposed Real-God, and a Righteous Proxy Artificial-Intelligence Supercomputer-God).

3. Purgatory Incorporated (with an Absentee Real-God, and a Nastier Proxy Artificial-Intelligence Supercomputer-God).

4. Hell Incorporated (with an Absentee Real-God, and a Diabolical and Merciless Proxy Artificial-Intelligence Supercomputer God).

5. A Real Devil in a Real Hell (with no supercomputers and artificial-intelligence).

This sort of thinking could put one in a Nuthouse rather quickly. A lot of theological and science-fictional stuff could put one in a Nuthouse rather quickly. Perhaps the General-Public should NOT be educated in History, Theology, Conspiracy-Theories, and Science-Fiction. What if the Bible is the Problem rather than the Answer?? I say this with fear, trembling, reverence, and awe. If you've ever been in the presence of Top Theologians, it's quite humbling and impressive (even if one disagrees with them, or doesn't believe in God (or even god). What if Jeffery Daugherty and Elon Musk turn-out to be Ancient-Deities??!! I noticed a squeaky-chair in both Sherry Shriner's and Jeffrey Daugherty's shows, and I posted that observation (just days or weeks before Sherry Shriner supposedly died). I often wonder who really posts on 'The Mists of Avalon' but I don't want to talk about it.  

I'm sorry to mess-up this website with my Bible-Talk. Unfortunately, I Am SO Burned-Out and Horribly-Miserable That Proper-Study Seems to be an Impossibility. In fact, the more I research the Information-War, the harder it is for me to read my Bible (which a lot of Judeo-Christians would point-to with glee, as proof that I'm a 'Bad-Guy'). They might exclaim "We've Got Him Now!!" Anyway, is Deuteronomy the most fundamentally-theological Genesis to Esther OT Book?? I've been told that Genesis followed by Job is the proper-order in a revised Bible-List, but what if it should be Deuteronomy followed by Job to Malachi?? I'm not suggesting this is 'Fun-Stuff' or even 'Inspiring-Stuff'. I'm suggesting this might be 'Essential-Stuff' relative to 'Exiting Death-Row' and 'Getting-Out of Prison-Planet Earth'. Consider Deuteronomy as being 'Definitively and Comprehensively Paleo-Legalism' (or something to that effect). Is Deuteronomy highly-ethical, internally-consistent, and universally-applicable for all-eternity (past, present, and future for Jews, Gentiles, and Everyone)?? What Would Meredith Kline Say?? What Would Hyam Maccoby Say?? What Would Alden Thompson Say?? What does Joshua to Revelation teach us about Genesis to Deuteronomy?? Is the Whole-Bible the Answer and/or the Problem?? Does Joshua to Revelation add and subtract rules to and from Genesis to Deuteronomy?? Martin Luther didn't think Hebrews, James, Jude, and Revelation should've been included in the Bible. What Was the Perfect Law of the Lord Prior to the Old and New Covenants? Were Both Covenants 'RA Deals'? What Do YOU Think?? Do YOU Think?? Come-On!! THINK!!

Think long and hard about the First and Last Chapters of Revelation (and be strictly-honest). What is the Definitive Old-Testament Commentary prior to the First-Century AD?? Why Didn't Jesus and Paul Write Old-Testament Commentaries?? Why Didn't Ellen White Write a Bible-Commentary?? I've suggested the possibility that Volumes 3&4 of the SDA Bible Commentary (I Chronicles to Malachi) might be the Real-Deal SDA Theological-Statement (even though 99% of SDA's would probably reject this suggestion). General Conference President Ted Wilson has proclaimed that the Grammatical-Historical Approach to the Bible is a HUGE Threat to the SDA Church, and that a Plain-Reading of the Bible is the Real-Deal (or something to that effect). But really, the SDA Church (and ALL Churches) pick and choose proof-texts to make the Whole-Bible say what THEY want it to say. But perhaps this is exegetically and organizationally expedient when open and honest biblical-research is SO unpredictable and dangerous. Is the New-Testament heresy in an Old-Testament context?? Is the Old-Testament heresy in a New-Testament context?? The Christian-Claim is that the Jews Blew-It, so God Gave the Truth to the Gentiles (or something to that effect). But if the 'Jews Blew-It' shouldn't the Gentiles have Properly Interpreted and Applied the Old-Testament rather than Mostly Starting-Over with the New-Testament?? Does ANYONE Have ANY Idea What I'm Talking About?? Will ANYONE Comment On All of the Above??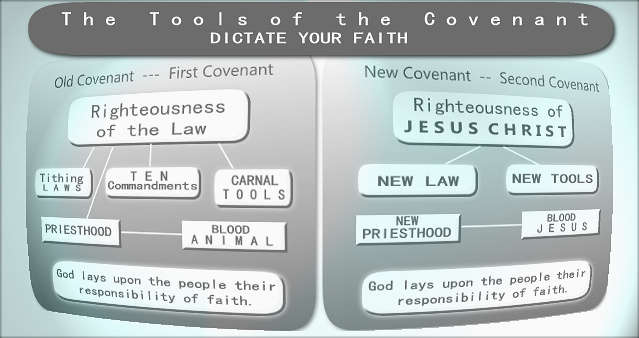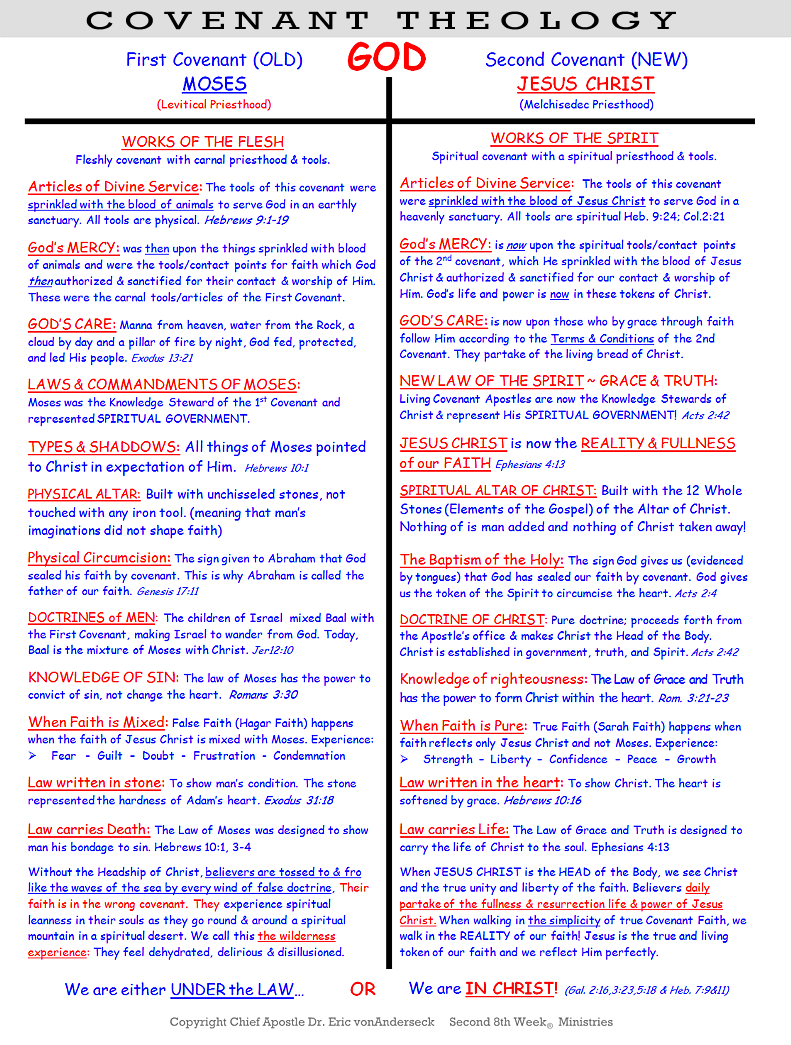 What Was the Perfect Law of the Lord
Prior to the Old and New Covenants?
Were Both Covenants 'RA Deals'?
Last edited by orthodoxymoron on Tue Nov 13, 2018 8:48 pm; edited 20 times in total