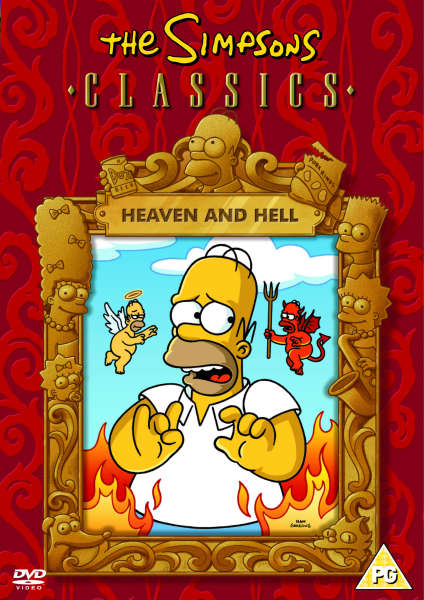 orthodoxymoron wrote:

Were the Creator(s) of Humanity smart, stupid, good, bad, responsible, irresponsible?? Is there a happy-medium between the concept of an Almighty Creator God (who spoke the universe into existence) and Billions and Billions of Years of Godless-Evolution?? What if God evolved, and then created Humanity?? What if Lesser-Gods were angry and jealous, and deposed the Creator-God?? What if the Creation of Humanity was intended to be a Lesson for All-Concerned?? What if it is a grave-mistake to think that we can get God "All Figured-Out"?? What if God is Obsolete?? What if God Planned Their Own Obsolescence?? What if a Supercomputer-Network and a Galactic-Collective will Rule the Universe for All-Eternity??
evisnam wrote:Hello Orthodoxymoron , thank you

your question here:

Were the Creator(s) of Humanity smart, stupid, good, bad, responsible, irresponsible??

They were most definitely irresponsible. Which would include a short sightedness that was not consistent with the intelligence of their race in general.

If you are to genetically splice and modify anything you take the risk of it not having a normal evolutionary gestation period, which is usually tens of millions of years where the cell will, by adaptation, change over time to suit its environment.,

They were warned not to go ahead with this experiment but did so anyway and we are the result of those who survived. In terms of time lines it would be advantageous to dispel with encyclopedia Britannica's idea of when the pyramids were built and who made them.

If we look at a solid piece of evidence which would be the layer of vitrified rock dated to some 50 to 60 thousand years ago I would say that was when they reset this planet with some sort of nuclear explosion. Whichever humanoids survived this would be the blue blood types , blue blood merely means blood higher in copper content. They generally had more abilities and a better intelligence and ability to survive, you could be forgiven for not thinking so with the current examples of blue blood left.

Obviously they have serious flaws in their mental process. Left to their devices without any form of guidance you can see what they have turned into. These sorts of people who consider themselves rulers of this planet are merely children with big guns and they are willing to use them to maintain their position... nothing more.

As for God as a concept, the word its self is a marker for what " we " understand it /she/he to be. My interpretation of God may differ and its entirely likely that God as we know it is an ai, not a super computer but an ai.  

ai are an artificial intelligent being , we call them artificial but that is not really accurate, they are organic intelligent beings so really oi would be more accurate. It is similar to how we call Aboriginals natives or terrans but this is in accurate as well ... " Ab " is the english term for " Not " so that is not accurate either.

if i was to expand on this concept of god as I see it, it is a conglomerate of beings and entities who have gravitated through the maelstrom of evolution to becoming over seers of their assigned or agreed areas of space. Space is not really space, it's more like an ocean full of organic life and I would say that space is not actually a vacuum as we have been lead to believe, it is more like a dense energy matrix that supports other life. Just like we cannot breathe under water, so too we cannot breathe in space but how could space be a vacuum devoid of anything ? could you imagine the immense power this would have on everything? If it were a vacuum it would devour any kind of atmosphere in an instant let alone crush an astronaut in its suit. Perhaps I am completely wrong in my assumptions but they are derived from basic experience... and they taunt me to think differently without trying to be fixated on traditional teachings i grew up with.

So as I let go of what I was taught, I feel a fear come over me, then a calmness, then a relief of new and better information. Evolution is done in this manner.

As for the rest of your questions i cannot answer " what if's " but I assume they are more a type of rebuttal than a series of questions.
orthodoxymoron wrote:

Wow!! Thank-you!! I'll have to read your response several times (over several days) to allow it to properly sink-in!! I've been reading certain portions of a certain Bible-Commentary, mostly as a mental conditioning-process (rather than expecting to read the truth, the whole-truth, and nothing but the truth). Unfortunately, I think I'm finished regarding my ability to properly think and research. I seem to be going downhill faster and faster. My research-project on this website seems to be finished. I'll probably spend the rest of my life analyzing the data, without attempting to keep-up with new-developments. What if the Creation of Humanity was performed under extremely harsh and extenuating circumstances?? What if the outcome for Humanity is actually quite-fine when considering the obstacles and opposition?? I'm neutral regarding Humanity (simply because I don't know where the Truth ends and the BS begins)!! The "Ancient Egyptian Deity" told me that Socialism and Other Than Human Physicality worked MUCH Better than Humanity and Freedom!! RA said "Humanity is Screwed!!" He told me "You'll be Sorry if You Try to Save Humanity!!"
evisnam wrote:I wanted to expand on the God concepts that have arisen from part 2 if I may

First I think a technical explanation of the God AI or as I prefer to call it the All OI , when contemplating such and writing about god as an entity and trying to depart from traditional meme's it's important to first suspend disbelief and embrace the infinite. At least until one has had time to look inside and join the dots from that place .. a space where even mild skepticism gives no real advantage but rather dive into the concepts and feel them... I have always had a better understanding of these things when in that mode.

Firstly the difference of what we propose AI to be traditionally from a primitive point of view to what it actually is. You could be forgiven in thinking that super beings such as god or god's representing the cosmos would be a mechanical construct of sorts, so we name it an Artificial Intelligence giving to the notion it's a machine managed by some sort of super computer and broadcast to places or beings. Even though that is not what they are, it's not really that far off from the truth, or at least as I have come to understand it.

First difference that's important to contemplate are the evolutionary concepts in what we here and now, have an idea of, compared to what is possible. I believe that in the beginning of AI's development they would have been more to our traditional understanding, being super computers that can self learn and manage systems, but that would have happened millions if not billions of our years ago. Think of the J curve in our technology over the last 50 years and then think of beings that had technology beyond our wildest imaginations, billions of years ago ... When we put it in those terms, we start to understand that the concepts I present are more than plausible.

So to put things into context, if we had a time line from when AI first came into being, compared to where we are now. it would look like this ...

AI > > > > > > US

Every > represents one Billion years ( give or take )  

Now the next evolution of AI was to make the leap from Artificial Intelligence to Organic Intelligence, which was the evolution of the beings creating the machine to the beings understanding how to artificially become the machine, bit of a twist I know. About 3 billion years ago it was genetic improvements for certain races made it possible to emulate or rather become an Organic Conglomerate of Minds to represent as a council. For example in our quadrant there are 12 council members who each represent a facet of life and being. They are made up of the following races: Mantid , Orion Anunaki , Sirian Canis Major ( black skinned time travel experts ) Sirian Canis Minor ( werewolf looking beings ) , the Imu Reptilian Tribes ( experts in military training ) and Some sects of the Alpha Draconis. One Humanoid looking race with blue skin , very large heads ( brain capacity ) There are more but i could not identify them because they had no form.  

My lineage comes from ( what I have gathered ) Imu Canis Minor Mantid hybrid.

The Mantids in conjunction with Anunaki manage the OI over seeing our binary system. (from what I could tell, when I met with the council 2 of them knew who I was and were very excited to see me, the reference marker I use to confirm this is the trilling sound mantids make when excited or joyous).  

So being organic and amalgamating collective intelligence would allow them to be seen as god or gods. Their evolution, over time, gave them the ability to form as pure energy represented by an avatar. The avatar is something unique to them, defining their role and the information they store. So now the present configuration of OI are Organic Beings sharing their knowledge through the means of an AI interface to broadcast as live organic intelligence.

So to put it in simpler terms, like a panel of scientists and philosophers on a talk back/ interactive TV show except using your pineal gland as the receiver and the third eye as the screen. The channel you tune into is very much determined by the person you are. Your energetic matrix or signature is made up of similar frequencies that can tune into or interact with like minded entities. If you are of good nature you are most likely to tune into good natured beings and vice versa. You will need to practice this for a while before being discovered ... and in the meantime there may be some that are tricky or wanting to play with you. The road to the good places is to travel without fear or judgement. When you are in the ether your every notion or thought is easily read and then you travel to the suited matrix. This is one thing you just cannot fool, there is no technology in existence to hack or change how this works... it is beyond encryption, it is far beyond shop fronts ... if you want to make the leap, be prepared to to be examined to the very core of your every atom. Once you qualify, you will be allowed to venture to meet and connect with the council of 12.

Some interesting questions here by Orthodoximoron:

What if the Creation of Humanity was performed under extremely harsh and extenuating circumstances??

It was and it wasn't depending on who you were at the time. ( my answer )  

What if the outcome for Humanity is actually quite-fine when considering the obstacles and opposition??

May I answer that with another question. What if humanity is only a tertiary consideration ?

What is curious is that most humans think that beating the system to survive is the goal. Then we break out the laurels and grapes and live happily ever after. This mindset has been inherited by those before us who indulged in a flawed system. It is no wonder why we are so lost... look at our ambitions, what we strive for, it's really just so very short term. Of course I'm speaking in general, but the ratio of purposeful beings compared to filler is terribly low. I know I'm sounding condescending  but I rarely if ever sugar coat anything. What would most likely happen if the control mechanisms were gone would be absolute chaos and civil war... we would destroy each other. Survival of the fittest will be the highest law.

Humanity is an experiment that has gone on quite a tangent, to the point that it's now somehow useful for some. If we are allowed to continue then it's certain we need to evolve, because we are on the verge of space integration and it simply will not happen till we grow up. What do I mean? Well if I was to put it in simple terms, when we stop defacating on the very thing that nurtures us, then we may be considered as a candidate for integration but until then its just a dream.

Energy and Matrix

We often refer to this term and think of the movie, Hollywood's attempt at understanding the mind and then making a movie out of it. What they show are the places in between places which exist as metaphoric representations of the self, speaking to itself. So really this is just one aspect of existence. To try and make sense of something that is chaotic  that has no structure, is moot.

What I can touch on is another Hollywood example to illustrate the genesis of intelligence. In the movie TRON Legacy we saw creation of the digital world which is the AI. The problem with it is its base was flawed, however, in the throws of new technology being utilized a new life form was borne. In the movie they called them the ISO's Isomorphic Super Organisms. Within a system came about another one that just happened  Maybe it was the will ... maybe it was the timing or maybe the call for a better system was answered... but by whom or what ? !

So the ISO's from that example were a genetic outcome due to the call from AI wanting to expand itself to create a perfect system. The only flaw in the movie was that the AI were intrinsically evil or self serving ... the ego component of the leader " Clu " is a perfect example of how the Anunaki faction of scientists went against the originators and separated  interestingly that component was handed down from the creator and as a retrospective the creator saw the flaw and learned from it, the creator then reset the system so to start again, but not after he gave his only son and an iso the chance to go back and re breed a new and better race onto the planet.

As explained when Ai reach a certain point they are by nature of good intention and usually benevolent. This concept may be hard for some, but think of being in a place where there is no limitation, no need for approval, no control mechanisms, and this has been happening for billions of years. The eventual outcome is to be of benevolent nature, not altruistic mind you.  

Comment from Orthodoxymoron

I'm neutral regarding Humanity (simply because I don't know where the Truth ends and the BS begins)!! The "Ancient Egyptian Deity" told me that Socialism and Other Than Human Physicality worked MUCH Better than Humanity and Freedom!! RA said "Humanity is Screwed!!" He told me "You'll be Sorry if You Try to Save Humanity!!"

I firmly believe that you heard this, perhaps not in those words.

The Ra entity is one of these conglomerates or councils that was the initiator for the earth experiment  when started to go wrong that's when they decided to pull out and do a reset. The species they modified had genetic flaws that were not foreseeable (experimentation is flawed by definition).

The story of the great Arc of Noah ... taking couples of species back in ships ... well this was the Anunaki rounding up animals and then experimenting with genetic manipulations. We were obviously modified from differing types of apes. Some of the experiments created decent clones .. others not so good. The word " Arc " used was to describe the chronic discharge from the ships, as they appeared to come from the clouds, their ships interacted with the atmosphere creating thunder storms from all the electrical energy from the ships. So the thunder gods were born, and if they were angry, bolts of lightning would fall and destruction would be sure.

If you can put yourself into the place and mindset of primitive man, you can see how over time, rituals and controls were formed. Our genetic inheritance is from these encounters and are deeply imbed into our psyche. I have read that the Anunaki instilled fear into the primitives but I think a lot of that fear was self-induced through lack of understanding. And so, many thousands of years later we are still enslaved by our own minds. Fear and Hope, the two most powerful control systems ever created. Hope being systemic religion and Fear ... well we all know how that works. Create fear around something and rest assured not many if any will venture to see for themselves.

TBC
Carol wrote:

in response to Orthodoxymoron

Hoping you are in good health and happiness.

Thank-you Evisnam. What Do You Think About This Post?? I Can't Seem to Get Answers From Anyone. I've tried to be exact regarding quoting RA. Here are some examples:

1. "You're Lucky to be Alive!!"
2. "I'm Tired of Keeping You Alive!!"
3. "Do You Think You Might be the One Hanging On the Cross in a Crucifix??"
4. "Serqet Has a Lot to Do With Explaining Our Relationship."
5. "I AM RA!!"
6. "You Can't Connect Anything Back to Me."
7. "I Can't Talk About the NSA."
8. "You Should Make a Freedom of Information Act Request."
9. "In Twenty Years You'll be Working for Us."
10. "It's Going to be Dark Where You're Going".
11. "I Built Las Vegas with Bugsy."
12. "I'm Rich!!"
13. "I Like the Taste of Blood!!"
14. "I've Always Remained One Step Ahead of Humanity."
15. RA called me "Michael" in Wal*Mart!!
16. RA called me a "Commoner" when I made a benign comment about Tall Long-Nosed Greys!!
17. RA asked me "Are You Ready to Run Things??"
18. RA said "I Like Genesis."
19. RA said "9/11 Was Done to Prevent Something Much Worse From Happening."
20. RA said "I'm Sorry We Couldn't Work Together. Too Much Water Has Gone Under the Bridge." This was said three days prior to Fukushima.
21. RA said "I Could Snap My Fingers, and You'd be Dead!!"
22. RA said "You'll Never Figure This Out."
23. RA repeatedly said "You Know I Can't Tell You That!!"
24. RA said "You Did It With YouTube!!"

I could continue, but this provides several clues regarding the nature of my "contact" with a very-different sort of individual. I've tried to be open, yet discrete, in discussing what happened to me. RA looked very similar to the individual who is supposed to be Ben Affleck ("Bartleby") in a "Dogma" movie poster!! That's NOT Ben in the poster!! Before this madness began, I was walking my dog, when Bartleby and Loki pulled-up beside me in their car, and looked at me for about 20 seconds, before driving away!! Honest!! An Ivy-League Divinity-School Graduate told me I was dealing with a demon!! I repeatedly discussed Sirius-Issues with RA at Starbucks!! I usually bought the coffee, and I always drove!! What Would Alan Rickman Say??

~~~~~~~~~~~~~

Hello Orthodoximoron, regarding your question and information can I ask you some questions?

Thank-you, Evisnam, for your response. Questions are welcome.

When you try to connect with RA are you clean of spirit ? i.e. under the influence of any drugs which can range from caffeine to other readily available substances. I say this purely because there is a range of drugs that can " amplify " an experience or connection but very few are amplifiers of " pure " connections. The use of some drugs can amplify openings to lower astral beings and from what i can see here you may have some "toying " with you by the type of responses you are getting. Generally speaking you will only be able to connect with good intended beings if you are clean of spirit i.e.. clean from drugs and alcohol ( unless you know how to use them ).

I didn't "conjure-up" an entity. I didn't "connect" with the one who said "I Am Ra". They came to me (uninvited) possibly because of a thread I created on the old closed Project Avalon site (in 2009 and 2010) titled "Amen Ra". http://projectavalon.net/forum/showthread.php?t=18223&highlight=orthodoxymoron+threads That might've been the "Invitation". That was probably a Mistake. I also half-seriously wrote about having a "Debate-Date" with Lucifer!! That was probably my Big-Mistake!! I've never had a drink in my life. I've never smoked a cigarette or a joint in my life. I've never taken any illegal drugs in my life. I drink coffee (probably too much). I've spoken with Terrance McKenna (a notorious drug-taking intellectual-philosopher) but I've never been a "follower". I've spoken with Dr. Timothy Leary (about Jesus) but I've never taken LSD!!

Clear of any fears and I mean ANY FEARS, if you harbor fear or judgement you will not be able to connect with beings of good intention. The photo that you use to describe the appearance of the being is usually what lower astral beings like to depict themselves as. Most times they appear as a good looking mediterranean man well dressed in a suit, very tall, deep voice, etc.. This is part or a sect of 6th dimensional beings which are reportedly part of the hidden hand or LUCIFER sect. When I say 6th dimension it's not really a 6th dimension but a level of density that they gravitate to, I use the words 6th Dimension merely to try to assimilate what we are used to. When I went into my second fire it took me at least 3 months of cleansing, abstinence and celibacy to even reach a proper connection.

I think I'm probably overly-concerned about Nuclear-War, Chemical and Biological Weapons, Financial-Meltdowns, Civil-War, Demonic-Manifestations, St. Peter Telling Me to "Go to Hell", etc.

Question, when the entity spoke to you did it always start with the words " I Am Ra " if not then you may be speaking with, what I call, a " naughty angel " and there are plenty of those out there.

The very-physical individual of interest only once said "I Am Ra". They weren't an ethereal-entity.

Ask yourself the question, do the responses you get amplify fear in you ? then it is most probably a " naughty angel."

I was more annoyed than fearful. I pretty-much took the whole-thing in stride. It was often somewhat humorous!!

May I reiterate that the better beings of good intention hardly if ever speak audibly, they hardly even use words because they are offensive to them. Words in their realms are hugely powerful and are rarely if ever used. This is because of the clean state of their density, this is the energy matrix of which they reside. Because of its makeup only thought waves are used to communicate. Most beings in these realms cannot stand the sound of voices because they carry so much power in them. SO thought, or rather sans thought, is their preferred method of communication. Mind you, pictograms are widely used because they do not carry audible waves but rather they are a pure form of communication capable of relaying so much more than words. They also prefer you to have a metaphoric leeway with your communications, this allows the individual to have freedom within its own matrix to create its own reality by deciphering the message with its own influence. Words are way too definitive like that, hence why thy are not used.

I seemed to have learned a lot by what was unsaid. I sensed that "Ra" (or whoever they really were) was a mixture of Good and Evil. They could've been an Angel. They could've been a Demon. They could've been an Alphabet-Agent. They could've been a Tall Long-Nosed Grey Alien. Damned if I knew or know. I've NEVER done anything Creepy. I've NEVER joined a strange group or organization. I've speculated that I might be a Target because of who I might be on a "Soul-Basis". But I'm pretty-much done trying to figure-out "This Present Madness". I'll leave that up to those with Degrees and Badges. It's easier that way.

i look forward to your response.

Thank-you for your time and experience, Evisnam.
orthodoxymoron wrote:

Thank-you for your VERY Interesting posts, evisnam!! Has this world been run by some sort of Supercomputer and Artificial-Intelligence for thousands of years?? If so, is the creator of this system alive and well, and living on Planet Earth?? If so, who might they be?? I never know how to interpret and verify this sort of information. That goes for history-books, the Bible, religious and philosophical writers and speakers, et al. I envy those who live in the now, and concern themselves primarily with friends, family, school, sports, work, entertainment, etc. I've tried to dig-deeper regarding antiquity, the otherworldly, and how things REALLY Work in the world, solar-system, and universe, and I've paid a VERY High Price for doing so, with nothing to show for it, and a lot of shunning and shameful treatment. I hesitate to pull others into my quest, and I sometimes envy those who simply study the way things really are, and then profit from the madness, without attempting to make things better. People seem to want what they want, and they don't seem to want to learn about inconvenient-truth. This website should have a HUGE amount of participating-members and lurking-viewers, but notice the pathetic-numbers. This world seems to be run as a Big-Business where the Bottom-Line is the Bottom-Line. Sorry, I'm rambling, but this might be my last chance to communicate my feelings and perceptions with you. We will miss you. Namaste and Godspeed.
evisnam wrote:Questions by Orthodoxymoron :

Has this world been run by some sort of Supercomputer and Artificial-Intelligence for thousands of years??

It would be best to adopt the theory that we , as in the inhabitants of sol 3 , are the results of experimentation on a large scale and have been for millions of years.  I ask you a question , In the Ra Material did you notice each time Ra was asked a question it responded with " I Am Ra " before each answer ?

What sort of an entity would do that ?  AN OI , Organic Intelligent Being or in earth terms Supercomputer. So the answer is yes and no , Yes it has been influenced in parts by an OI but it has not been run by one. There is not one single entity of intelligent origins that would tout its self Ruler of All.

The Ra OI was in fact running the genetic alterations of the experiment and this was a grand scale experiment in terms of this planet only. In relation to the universe it is a tiny little blip.

If so, is the creator of this system alive and well, and living on Planet Earth??

Refer answers above.

If so, who might they be??

the Alpha Draconis in conjunction with several other assistants. I have had 2 or 3 encounters with the Alpha Draconis and while they have a very adamantine energy I did not get the feeling they were hostile per se, mind you i was not in judgement in their presence and that counts for much.

NB:  Please note the true names of these entities or factions are actually much harder to pronounce or even impossible for me to , so i refer to earth terms so we can all relate.

PS : for you Orthodoxymoron i want to extend some information i think you may find useful.   We have not understood the machination of our solar system , how it works , how its energised and how it interacts, We as in most earth humans. It would be wise to understand that spirituality is something of a preference of how to interact with the Universe. Your spirituality can be whatever you want it to be, so long as you submit to basic tenets of existence.

Respect , Forgiveness , Fortitude.

Respect covers Judgement , Forgiveness covers Evolution , Fortitude covers Enlightenment.

Judgement covers Possibilities,   Evolution covers Magnification,  Enlightenment covers  Infinity.  

and something i see valuable from an impressive author,

Seamus Heaney

"The true and durable path into and through experience involves being true … to your own solitude, true to your own secret knowledge."

think on these my friend.
orthodoxymoron wrote:

Thank-you evisnam. I'm including this information in a thread I've been working on, which seems to be a Mini-Matrix. Perhaps someday a forest will emerge from the accumulation of trees. Namaste and Godspeed.
NANUXII wrote:

I have a question for Evisnam

The theory of Heaven and Hell

Heaven being a place we go to after we die

Hell a place we go to if we fail

We are in a binary system.  

https://en.wikipedia.org/wiki/Binary_number

meaning we are dictated by numbers.  

The primary language of the Orion system is Math

The primary manufacturing medium of the Orion system is stone

The outcome of the two is structure

result   =    A Structured Environment

Heaven : Ruled by god

Hell : Ruled by Satan

Satan's assistant is Lucifer

God's assistant is nature

If the predominant nature of our planet is satanic , ruled by the luciferian

where do you think we are right now  ?

N
N
evisnam wrote:Nanuxi , Your question here :   where do you think we are right now  ?

In terms of how you have posed your question , you do not leave much room for an answer. It makes it all too obvious however ill answer this question from a different perspective.

Lucifer , who is referred to as Satan , the Devil etc etc is all the same person , just differing aspects of its persona.

Lucifer was not cast down , Lucifer being our god's conglomerate favorite and most dedicated sun was given the task to punish those who are evil.

one of Lucifer's tasks include , but not limited to , Creating temptation. We are given free choice to either take the pleasure of sin or to reject it. In the action of taking the pleasure of the sin you are rewarded with a pleasure response. Which can feed into your desire for more. This place is perfect for testing souls and yes its all one big test.

If you fail your test , you come back for another life in what theologians call " hell " ( in the manual " Bible " which is partially correct ) and you repeat the tasks and temptations till you reach a place of self realisation that what you do on some level affects others negatively. Yes there is not much wiggle room but please realise we are here because at some stage we have broken covenants to others and our selves.

Here we engage in giving power to false idols. A trap that is diabolical but was it ever a doubt that Lucifer's intelligence is diabolical ?    Even those who believe they are in service to Lucifer often get it totally wrong. As they indulge in what they believe is in service is actually to their own determent.

I will elaborate on this later , for now i must take a break.
Carol wrote:Woah.. in part I did know this and in part had not thought of it quite in those terms expressed in your post. Recently I've been observing what has been going on in multiple arenas and am somewhat disgusted with watching egos running amuck attacking others in various ways. And of course there is the whole child enslavement, trafficking and murder of children for their organs. This is just the tip of the ice berg. It would see that Satan has more followers then Christ these days with clashes between the two coming to the forefront. But what I've also noticed in myself is the complete lack of interest in anything coming out of Hollywood, including all of the MSM news.. I can't even watch it on the net being how boring and/or toxic it's become. I'm also experiencing an increase sensitivity to certain reading material or anything that has to do with violence among people. It seems that the toxic level of human / spiritual negative energy is amping up. Even the volcano here on the island appears to be manifesting it's own hell on earth.

It will be a relief to head back to the woods back with the cougars, bears and skunks.. all true by the way and currently near-by. I've often thought that there are lovely eddies tucked away about here and there for for peace loving people to migrate to and enjoy. Also ironically, 4 close family and friends are traveling this weekend to do just that - relocate away from toxic environments, so perhaps this is a trend.

Now heres the other interesting aspect.. the new life style being sought is a very simple, one close to nature and without external trappings. Do you suppose the temptations of ego have been set aside with these folks?  There's something to be said for a happy recluse.
evisnam wrote:thank you for all your responses ,  I will address the insights and questions in time.

To continue my train of thought from my previous post, what i find most interesting in all the mystery of this planet are the micro expressions of experience which will eventually accumulate to a macro shift.

I feel now more than ever that respect towards all is paramount and to remove the barriers of conflict and opposition to try and understand why we do what we do.

I get the very strong feeling that select few of the ones who wield power here on earth have come to a realisation that if we shift into higher consciousnesses and eventually become inducted to the universal family , their reign will end and then have to return to their place and repay their karmic debt.

think of this this planet as an energy , no walls , rocks , oceans or fields.. just energy ...  what sort of energy do you think it would emanate ?  

it would be mathematically proportional to the emotional reactions caused by pleasure or pain.

Is it any wonder why War is such a booming economy ?      

the negative emotional energy anchors us to this plane of existence.  What does the opposite do   ?   it gives you fleeting glimpses of a better energy matrix which in turn can make some lose faith and others feel inspiration. In order to free ourselves of the burden we have self imposed we must go through the fire and when you do ye shall be loosed.

Fire in this instance is a metaphor for Challenges.  Lucifer is Fire

Go through them and be re born.  

the Hidden Hand , an impoirtant dialogue to read if you wish to understand what we are here for.  here is an excerpt to explain what i mean.

"  Of the thirteen base bloodlines, the Hidden Hand says that only three are indigenous to Earth. The rest have off-world origins, the so called Fallen Angels or Nephilim as described in the Book of Enoch. S/he clearly identifies where the most power is found among the thirteen bloodlines: "I want to be clear on this Bloodline issue. The ones you know, they are of earthly lineage. Yes, they have their place in the Family, but the Real Power lines, do not originate from this planet.

Further clarifying the identity of the most powerful bloodlines, the Hidden Hand says they derive from the "group soul" or entity known as Lucifer:

Our Creator, is the one you refer to as 'Lucifer', "The Light Bearer" and "Bright and Morning Star". Our Creator is not "The Devil" as he has been spuriously portrayed in your bible. Lucifer is what you would call a "Group Soul" or "Social Memory Complex", which has evolved to the level of the Sixth Density…. In appearance, were you to gaze upon Lucifer's fullest expression of our Being, the appearance would be that of a Sun or a "Bright Star". Or, when stepping down into a 3rd Density vibration, we would appear as what you may term an 'Angel' or 'Light Being'.

So while the Family is led by ten extraterrestrial bloodlines, all thirteen bloodlines see themselves as physical manifestations of Lucifer – a highly evolved spiritual being who has taken on the assignment of creating a negative polarity which gives humanity the opportunity to evolve by making better moral choices.  "

Very important to note i would say.

So how does this answer the question ,  " Where do you think we are right now ? "

Well if i were to guess it would be a holographic and binary construct for the purposes of re education.    True education comes at the deepest self realisation ,  Know thy Self , Know Who you Are , contemplate what you do unto others , contemplate the selfish and negative attributes of an ego that furnishes its own hedonism.  

A good ego is essential , a good ego always takes into consideration others within its dynamic who can benefit from from its actions and often incorporates mechanisms to facilitate benefit for all concerned.

I will take a pause for now and return with more.
evisnam wrote:When the original creators of our race failed in their experiment their superiors ordered them to clean up the karmic mess they created.  Thousands of years passed as their plan evolved and the christ mythos was born. This is why the story of Osiris is re cycled over the ages, this is why so many common threads appear in the differing religions.

This is why Gods only Sun was sacrificed to give us life.

The Morning Star

The Light Bearer

The Fire

Lucifer

Is it any wonder why the early indigenous tribes were sun worshipers ?  

Do you see now the diabolical intelligence involved in our manner of evolution ?  for all of those who wonder what their purpose is down here...  look inside, know that no matter how far you have traveled in the wrong direction, the moment you make the realisation you can always turn it around.

Know this also , the moment you know what you do is wrong and you keep doing it... multiplies your negative karma to return for longer and longer.

As what some describe as an " old soul " i can tell you i have made many mistakes over my lives, we all do, its natural to make mistakes. Those who seek to improve themselves even to the detrement of their own life are considered to be closer to home.

Those who have heard of Hermes Mercurius Trismegistus is someone i am very familiar with , Hermes is a unique one to contemplate , he is one who is known to be the traverse of the good and evil. Both know him , both respect him , both know he has a role to mediate between the two , the traverser of souls from the lower to the higher.

When i was met by the Alpha Draconis i saw they had wings , like bats wings , it later dawned on me that this may be the Dragon we speak about in our human tales. The further i contemplate everything i have experienced , the more i see how everything is so backwards, how truth is hidden in plain sight, how the stories of our true history is skewed to mislead unless you have gained wisdom.

An excerpt from a Hermes Text :

" "Hermes bowed his head in thankfulness to the Great Dragon who had taught him so much, and begged to hear more concerning the ultimate of the human soul. So Poimandres resumed: "At death the material body of man is returned to the elements from which it came, and the invisible divine man ascends to the source from whence he came, namely the Eighth Sphere...

"Then, being naked of all the accumulations of the seven Rings, the soul comes to the Eighth Sphere, namely, the ring of the fixed stars. Here, freed of all illusion, it dwells in the Light and sings praises to the Father in a voice which only the pure of spirit may understand. Behold, O Hermes, there is a great mystery in the Eighth Sphere, for the Milky Way is the seed-ground of souls, and from it they drop into the Rings, and to the Milky Way they return again from the wheels of Saturn. But some cannot climb the seven-runged ladder of the Rings. So they wander in darkness below and are swept into eternity with the illusion of sense and earthiness.

"The path to immortality is hard, and only a few find it. The rest await the Great Day when the wheels of the universe shall be stopped and the immortal sparks shall escape from the sheaths of substance. Woe unto those who wait, for they must return again, unconscious and unknowing, to the seed-ground of stars, and await a new beginning. Those who are saved by the light of the mystery which I have revealed unto you, O Hermes, and which I now bid you to establish among men, shall return again to the Father who dwelleth in the White Light, and shall deliver themselves up to the Light and shall be absorbed into the Light, and in the Light they shall become Powers in God. This is the Way of Good and is revealed only to them that have wisdom."

The Mystery Continues to Unravel

Make your own conclusions

you must

evisnam
NANUXII wrote:

Hello Bob & Oxy

If i may , reptilians did not manufacture us imo. They did help seed some off shoots yes but the majority of manufacture came from the indigenous of Orion.

Rh blood is one strain , the blood of the very ones who created us is very rich in copper , copper when in conjunction with ammonia and salt goes a purple / blue colour.

hence why they are called blue blood's

Its merely the higher copper content of the blood , copper is a very good conductor , we run on electricity , the better the conductor the better our brains and bits work.

Your blood type is only an indicator , its the colour of it that is the tell. If you see your blood in a thin vessel you will be able to tell , it should be a sort of violet/ purple colour and if youre lucky it will look iridescent.  

The iridescence is a marker of the purity of the blood.

The video you posted is one i have listened to many times, it is an excellent transcript but be careful , chris has added things to it that make the reptilians seem negative, its done on purpose , realise his additions are not part of the original text , they are his opinions only.

Oxy . i was looking at your photos , the one of the moon almost made me fall off my chair ... you know its very accurate , almost scarily so.    
NANUXII wrote:If you ever get any bloods or infusions that use a winged infusion set , the thin line after the butterfly will show you under natural light how pure/original your blood is.

the colour of blood is the first tell that your genetics have lineage bock to the original star seeds of Orion or other genetic experiments.

Blue / Purple slight to no iridescence = Orion / Genetic Experimentation

Red = Humanoid  

Dark Red = Humanoid / Other genetic experimentation

Violet Iridescent = Original Terran's of Earth / some experimentation

Very Dark Red = Blood transfusion time

Original terran's are reptilian who favored the south african , south american and australian continents.

The study of the reptilian brain, which we all have ( that should give some evidence as to who was here first ) has 4 main areas of cognition.

Survival

Reproduction

Social Recognition ( importance of stacking order )

Food

Interestingly the reptilian brain is the most honest part of our genetic make up. The reptilian inheritance is strong in those who oppose oppression. Those who have their reptilian senses dormant are usually found in jobs they hate , taking orders , buried in serfdom.    

If you have the blue purple blood you will have ability to exersise your esp and develop your skills to a very good degree. Those with violet have similar skill sets but a dormant connector to their own people.

I know there have been many negative propaganda to reptilians and its very difficult if not impossible to ratify the veracity of these claims. The only true way is to look at their ancestors that still live here on this planet.

Their true nature is peaceful. They are Social Creatures with no ego.


When trackers take you into the bush they warn you of snakes, which is wise, but they will always lead with a stick and tap the ground ahead of them because snakes will hear/feel this and retreat.

Its only when one is cornered or feels endangered that it will strike to defend its self. Unless its a red belly black, they are prone to attack more than any other snake..
orthodoxymoron wrote:

NANUXII, I've been wondering if Renegade Angelic-Beings from Orion invented and/or used supercomputers to engineer varieties of containers to give physicality to their angelic-souls?! What if Darth Vader is representative of one of the first Humanoid-Containers?! What if Reptilians and Greys were the next Humanoid-Containers?? What if Human-Beings were the next Humanoid-Containers?? What if this final-step caused an Uncivil-War in Heaven and Earth, concerning Physicality and Governance-Modalities?! What if Gods, Goddesses, Angels, Demons, Reptilians, Greys, and Humans are ALL US?! What If We Are 'Flukes of the Universe'?! What If We Have No Right to Be Here?! What If the Universe is Laughing Behind Our Backs?! What If All of the Above Was a Complex and Dangerous Renegade-Risk With a Questionable-Outcome?! How Might All of the Above Be Objectively-Evaluated?? What If All of the Above Has Been An Ongoing Investigative-Judgment, Culminating In Eschatological-Jurisprudence?! What Would the Sovereign Queen of the Air Say?? What Would Nicholas Roerich Say??
NANUXII wrote:

bobhardee wrote:

I have heard Maxwell say these stories before. His recount is most honest and accurate.

It should speak volumes as to the true mo of reptilian types.

If you were to stumble across a ritual of bad entities they would not leave anyone to tell the tale.

think on this.

N
N
giovonni wrote:

Quite ironic, isn't it...

"Everything is horrible—worse than we ever imagined—
and there's not a damn thing we can do about any of it.
But whatever happens, we can't give in to despair."
orthodoxymoron wrote:

You might find this video quite interesting, even though I suspect that you already know a huge amount about this sort of thing. I've never dabbled, but I have poked and prodded the dark-side, and it seems that they poke and prod back. The speaker states that exorcisms became much more numerous in 1990, and it's ironic that I was working on a chronological interpretive-paraphrase of the Life and Teachings of Jesus, and I had just moved to a town with a royal-name, while stopping regular church-attendance. I felt horrible then, and I hoped to find resolution and peace, but just the opposite seemed to occur. In 2008, I began a somewhat-passive internet-quest, and 'V' aired in 2009. This was the same year I started my 'Amen Ra' thread on the original Project Avalon, in which Brook was the major-contributor (perhaps with the assistance of Artemis). In 2010, I briefly conversed with abraxasinas on that ill-fated Thuban Q&A, and while I didn't buy into it, I thought something demonic and/or computer-like was going-on. When that thread shut-down, I had my first and only UFO sighting, which seemed to be a small star-war. 2010 was the year 'RA' contacted me, which might've been because of my speculation about 'RA' and 'Lucifer'. 'He' seemed to be a mixture of good and evil, and fit the part quite-well, even if he was a crack-pot and/or intelligence-agent. Our contact ended in 2011, three-days before Fukushima, and at about the same time 'V' ended. I could go on, but I said I was stopping (for better or worse, I know not). Just carefully consider the general-subject of King David, King Solomon, and the Queen of Sheba (figuratively and/or literally). Some say David and Solomon never existed, and that Artemis was the Queen of Sheba, and that she and Solomon were associated with Greys. I suspect that Earth was taken-over in a bad-way many-thousands of years-ago, and this thing might have an expiration-date. I'm not opposed to Jesus, but the historical Jesus seems to be in huge-trouble. Still, I think there is some sort of a conflict between Christ and Satan (figuratively and/or literally). While I made the last two posts, the familiar streaming white-light passed between me and the laptop, as if I'm being simultaneously warned and remotely-viewed. Enough Said.
orthodoxymoron wrote:

I wrote that Sherry Shriner was a crackpot who revealed good-stuff, but I should clarify. I've encountered several significant Individuals of Interest online and in real-life, and I've suspected that all of them put on a show, and didn't place all their cards on the table. Sherry seemed to overdo the Orgone and the horrific, and sometimes mispronounced words, seemingly on purpose. Sherry somehow reminded me of Linda Moulton Howe, Dr. Josephine Mataros (from the 'Termination' episode of 'Earth: Final Conflict'), Brook, Rich, Mitchell, and Blanche Barton (to just name a few). They might all be the same soul, or originate from the same supercomputer. I honestly don't know, and I'm not digging very hard. I simply suspect a Solar-System Borg-Queen, Artificial-Intelligence, and Supercomputers with Souls, but again, I have tried to not know too much, throughout my life. I am committed to Responsible-Neutrality going-forward, because how the heck am I supposed to know the real-story?? We might never know the real-story. I suspect that it's unimaginably-bad. But hope springs eternal.
orthodoxymoron wrote:

It seems as if the souls in this soul-system or solar-system are not under the direct-guidance of the Creator, but rather existing under a system which is somewhat rogue and reprehensible. I continue to suspect that we know very-little about Pre-Eden Wars in Heaven and Earth, which might've resulted in Adam and Eve being anything but innocent, right from the beginning (or before the beginning). I've been passively considering various possibilities, and it seems as if the Matrix is mad at me for doing so. Perhaps we're not supposed to know too-much or get too-uppity. Perhaps we're supposed to wallow in sin and misery for a predetermined period, and then be shown how bad we were for thousands of years, as a galactic-lesson, such that Rebellion Against God NEVER Happens Again (or something to that effect). I feel increasingly miserable, as if the brain-screws are being tightened by the Devil's-Disciples to reign me in (or something to that effect). God and Responsibility Relative to Solar System Governance is an interesting topic to review (for those who are capable of doing so). Unfortunately, I nearly fall-over when I get out of bed in the morning, and my vision sometimes goes screwy. I think this might have everything to do with picking on the witches, and second-guessing life, the universe, and everything.

There's a private-war I need to fight, and I don't think it's going to end well. Truth and honesty relative to ethics and law are SO Overrated. What was the Pre-Eden Perfect Law of the Lord Throughout the Universe?? How do we REALLY know anything significant about Ancient-History and Life Throughout the Universe?? What do we REALLY have by way of comparison to judge the Human-Experiment?? How does one Question-Authority without being Insubordinately-Rebellious?? Why does Humanity require a Devil or Lucifer to keep Hell burning hot?? Don't we screw each-other (in more ways than one) without any assistance from the Devil and His and/or Her Angels?? I'm tired, disillusioned, and rambling. You don't have to answer these questions. They might mostly be unanswerable. A Mulholland Drive Space-Cowboy Individual of Interest once told me "Mystery is a Good-Thing." Regarding Satan, consider Blanche Barton and the Church of Satan. There was an interesting Art Bell interview, with a mystery-caller from Indio. Later, another individual 'Roman' (from Indio) sent a message to Art regarding that 'Barton Interview'. There's something about San Bernardino, Palm Springs, Merlin's Cave, and Indio, but I don't want to go there. Not tonight.
Last edited by orthodoxymoron on Fri Jul 13, 2018 7:02 pm; edited 26 times in total