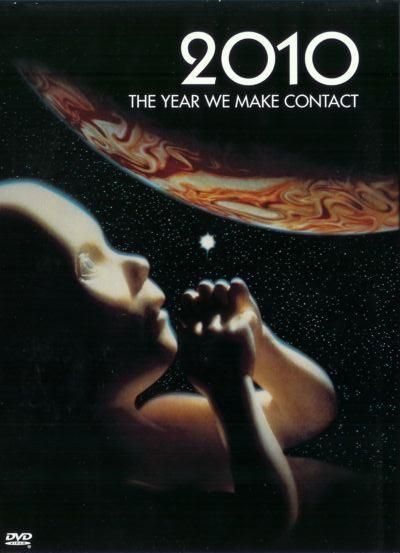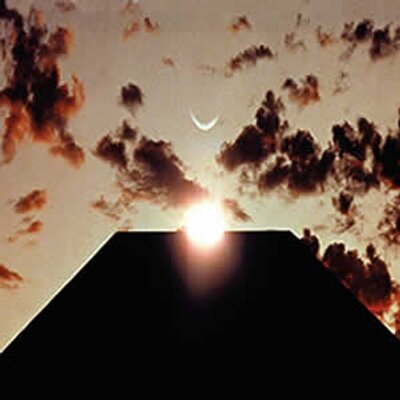 Notice What This Video Says About Osiris!!
http://www.projectavalon.net/forum/showthread.php?t=18223&highlight=aman
Don't be frightened. I mean no harm. For now. I'm presently imagining being an Ancient-Osiris reincarnated as a Modern-Azazel, just for the hell of it. I think some of you Intelligence and Jesuit Types know a HUGE Amount of Damning-Stuff About Me (which I don't have a clue about). I think I might've been an Ancient Bad@$$ Scientist-Warrior-Banker who raised-hell throughout the universe (for better or worse, I know not). But what if desperate-situations required drastic-actions?? I invite some of you Alphabet and Jesuit Types to study this particular thread from beginning to end (in every particular) in a neutral and scholarly manner, and somehow communicate your findings to me. What if I turn-out to be the Prime-Engineer of Humanity and the Solar-System (with the help of Ancient-Supercomputers, Genetic-Engineering, UFO's, Star-Gates, Planetary-Propulsion, and Weapons of Mass-Destruction)??!! If so, what if this Solar-System might somehow be programmed to be loyal to me (on a soul-basis) even if every soul in this system is in rebellion against me?? How Delusional is THAT??!! What if a Supercomputer Solar-System Matrix will irreversibly-rule Earth and Humanity until A.D. 2133, no matter what anyone does, or doesn't do (including me)??!! What if an Unalterable-Timeline is Deeply-Programmed into a Hypothetical Solar-System Supercomputer-Matrix??!! What Would the Oracle Say?? What Would Neo Say?? What Would Morpheus Say?? What Would Marduk Do?? What If David Bowman and the Monolith are representative of the Supercomputer-Assisted Development of This Solar System (Right From the Beginning)?? I could say MUCH MORE, but I'd rather NOT, for now anyway. Perhaps NEVER.

I'm re-watching '2010: The Year We Make Contact' and what is utterly-bizarre to me is that the 'Amen Ra' thread was created during the end of 2009 and the beginning of 2010, and toward the end of 2010, 'RA' made contact with 'ME'!! This was also the same period in which the latest 'V' series was being shown on ABC!! What if Marduk-Ra made contact with Amen-Ra?? OR What if HAL 9000 made contact with Amen-Ra via the AI Avatar 'Marduk-Ra'?? Did I make contact with some aspect of 'RA' between 1985 and 1989 (the years immediately after '2010' was in the theaters) at The Crystal Cathedral, Loma Linda University, The Bodhi Tree Bookstore, and Whole Life Expos?? This is obviously a HUGE Leap of Speculation, BUT 'What If??' 'RA' said "I don't have to sleep" and "I can't talk about the NSA" and "Do you want another WAR??"!! I'm NOT going to spell this out for you. Clues are spread throughout my threads, and I don't even know how these clues fit together (or if they fit together at all)!!

I'm honestly becoming more and more stunned and silent (like Augusto Monti and Alanis Morissette). I show little capability and/or inclination to carry on simple and normal conversations in real-life. I am truly a Completely Ignorant Fool, and things seem to be getting worse at a frightening pace. Don't expect a miraculous-recovery. I won't do the chip-implanted, soul-scalped, perfectly-possessed, mind-controlled AI BS!! Relative-Isolation in a 600 Square-Foot Office-Apartment with a Supercomputer is looking better all the time. And I mean non mind-linked supercomputer-usage. I've actually thought that being a Happy Galactic-Wanderer with a High-Tech Knapsack on my Back might be part of the deal. What Would Tony Soprano Say?? You KNOW I'm joking about this madness!! This stuff is probably Total-Bullshit, but it's sort of cool, don't you think??!!

I am reposting my 'Amen Ra' thread from the old and closed Project Avalon website. I'm not sure if I'll repost the whole-thread or not. I might take a break before continuing. Or I might NOT continue. Obviously, my thinking has changed significantly since 2010, but perhaps leaving the printed portion of this thread mostly alone will shed some light on my contemporary concerns. I'm presently considering the possibility of Ra and Amen Ra being very-different from each-other, but what do I know?? What if Osiris = Amen-Ra?? What if Horus = Anubis = Marduk-Ra?? Christ and Antichrist?? I suspect massive deception and manipulation, but what do I know?? You might be surprised (and so might I)!! What if we are ultimately dealing with two competing Ancient Reptilian Queens as rival Sun Gods and/or Goddesses?? What if, on an Angelic and/or Deity Level, Male and Female do not apply and/or are Irrelevant?? What if we are ultimately dealing with an Ancient Reptilian-Queen and a Supercomputer-Matrix?? What if Osiris is BOTH Male and Female?? What if Egyptology is a Cover-Story for a Dark-Reality?? What Would Zahi Hawass say and do?? A Sexy-Egyptologist told me to "Beware of Zahi!!" I would've loved to have had an 'extended' conversation with her, but her boyfriend was scowling at me!!

One more time, consider the somewhat arbitrary Biblical-Groups, specifically Genesis through Deuteronomy, Joshua through Esther, Job through Song of Solomon, Isaiah through Daniel, Hosea through Malachi, Matthew through Acts, Romans through Jude, and Revelation. We don't just have a Perfect Law of the Lord Foundation which gets built-upon throughout the centuries. There seems to be a Deliberately Inflicted Religious and Political Matrix of Confusion and Conflict. Is this a Necessary Evil?? I don't think we know the Real-History from Antiquity to Modernity. We See Through a Glass, Darkly (for better or worse, I know not). The books by Ralph Ellis might be a Middle-Way between Scholarly-Egyptology and Biblical-Theology. I Am VERY Uncomfortable with This Present Quest. This Isn't Working for Me. I SO Want to STOP. I Am of Peace. Always. One More Thing. Do NOT Mess With My CHECK!!!
(Post by orthodoxymoron) I begin this thread with fear and trembling. Really. I know so little about these two short words...Amen Ra...but I have a feeling that they might be central to a proper understanding of Extraterrestrials, God, and Us. It is important to get it right...right from the beginning. The Camelot and Avalon quest is a theological quest...whether we realize it or not...and whether we like it or not. Could Lucifer be the Human God of This World? Could Satan be the Reptilian God of This World? Could Amen Ra be a combination of the two? A Pleiadian Human Being...Perfectly Possessed by a Draconian Interdimensional Reptilian? Is Amen Ra not only the ancient Egyptian God...but also the God of the Bible? Is Amen Ra and the Dog-Star Sirius at the center of everything? Is Sirius the star the wise-men followed? Is Sirius the illumination behind the All Seeing Eye at the top of the pyramid?

We may not be dealing with the Creator God of the Universe...but rather with imperfect deities...who are a mixture of good and evil...sanity and insanity. Could a complete understanding of all of the above become the foundation of a New Non-Theistic Theology? I know this is a supreme oxymoron...but I think that we can and should have a New Theology which does not have an all powerful single God. The first and last commandment should be 'Thou Shalt Have No Gods'...because power corrupts...and absolute power corrupts absolutely. Having said that...we still need divine principles and concepts...which lift us higher. This is a more delicate operation than brain surgery. How do we tell the world the real truth...without destroying civilization? Here is a video to get the ball rolling. The ball might turn out to be like the one in 'Raiders of the Lost Ark'! I really feel like I'm playing with fire (the burning bush?). Perhaps this is holy ground...and I should take off my shoes...and kneel. World without end. Amen.
(Post by eleni) Ortho- 3 years ago I had my second near death experience. It was not like the first one. I went through an eye (yes a physical one) and there were voices speaking to me in a language I couldn't understand (sounded ancient for lack of better description) I did not feel well as this was happening and was filled with despair at the realization of what was happening. It's a bit hard to explain but I felt this was some all seeing eye construct one passes through in certain areas of the Matrix so to speak. When I told my ex husband (he being a researcher of ancient Egyptian archeology and lore) mentioned that it sounded like the eye of Ra. I can write more but to this day don't like recounting that experience because it really left me shaken. I've come to some conclusions about Lucifer myself that are similar to yours. Seems to be a main hacker in the Matrix.

(Post by BROOK) Have not watched the videos you posted yet but in relation to a reptilian connection...check this out

It appears that, originally, the Egyptians, like some other peoples who practiced ritual cannibalism, thought that spiritual powers resided in the body and could be acquired by ingestion. There is no evidence, though, that such a view was more than speculative and ever acted upon.

The king orders sacrifices, he alone controls them,
the king eats humans, feeds on gods,
he has them presented on an altar to himself,
he has agents to do his will. He fires off the orders!
The king eats their magic, he gulps down their souls,
the adults he has for breakfast,
the young are lunch,
the babies he has for supper,
the old ones are too tough to eat, he just burns them on the altar as an offering to himself.

found this here http://reshafim.org.il/ad/egypt/religion/magic.htm

(eleni quoted) Ortho- 3 years ago I had my second near death experience. It was not like the first one. I went through an eye (yes a physical one) and there were voices speaking to me in a language I couldn't understand (sounded ancient for lack of better description) I did not feel well as this was happening and was filled with despair at the realization of what was happening. It's a bit hard to explain but I felt this was some all seeing eye construct one passes through in certain areas of the Matrix so to speak. When I told my ex husband (he being a researcher of ancient Egyptian archeology and lore) mentioned that it sounded like the eye of Ra. I can write more but to this day don't like recounting that experience because it really left me shaken. I've come to some conclusions about Lucifer myself that are similar to yours.

(Response by kriya) Are you referring to the third eye, located between the eyebrows that advanced mediators can see?. The aim is to go threw it and merge with infinite consciousness.

(Post by eleni) Nope- it was not my eye. Of interest after that we went to visit a friend of my husband. He lived in Sweden and entered into a psychic research institute there (I can find out the name- this was years ago). Unusual thing happened to him......He lay down on this table and a pyramid was placed over him. He said he levitated off the table but what was really odd was that he could see in the corner of the room this eye......Well he entered the eye and felt it was not really benevolent........From his description (obviously more than what I wrote here) it sounded very similar to what I saw and entered. He coined it the *all seeing eye*. I wonder if this eye has anything to do with the Annunaki AI system. When I was being watched by the AI system I tuned into it and was scared ****less, I couldn't sleep for a week with the lights off and others who had been there too had the same reaction.

(Post by Operator) I can now finally post this: Have you seen Night at the Museum: Battle of the Smithsonian or also called Night at the Museum 2 ? I must say that going to the movies with your kids can be quite revealing. So many kids movies are filled with subliminal signs. There is actually a big list that I could generate here but let me stick to this one. Amen Ra is also known as Amun Ra ... and surprise surprise this film contains a character called Kah Mun Rah ... and it gets better. He represents evil and gathers evil around him. He's jealous on his brother who got all the attention of his parents and now he wants to be the sole king to rule the world. He's dressed with 'snake-ware' and slisses like a reptilian too. It's all about getting a key palette to open a portal and let his supportive beings (half man half bird) into this world. Besides all of this there is a whole bunch of other stuff which is amazing. What to think about time travel. From lots of pictures on the wall scenes from history come to life and all history is alive at the same time ...I am sure I missed out a whole lot of other stuff ... but you have got to see this movie yourself. The reason I was so appalled by this movie was because I accompanied my wife to a protestant service a little before. I asked her if she knew what Amen at the end of a prayer actually means. And then the reverend even used these exact phrases:

- you should not worship other gods because He is a jealous god
- he also mentioned a king returning who would rule the world

Now since the names were not filled in it gave me the creeps already the first time I heard it. I explained that to my wife (who doesn't believe a word I say anyway) and then within 2 weeks this films showed up. I must try to find the thread about the movies so I can add a whole list of interesting (kids) movies so you can see how Hollywood is impregnating the kids with soon required ideas. Cheers

(Post by orthodoxymoron) Thank-you eleni for your insight and honesty. You have gone through a lot. I won't ask questions...but I always appreciate what you have to say. What little I know...is second hand information. You have lived it. I just want our world to move beyond the hocus-pocus and mumbo-jumbo. I want this world (and solar system) to be governed by Namaste Constitutional Responsible Freedom...as a non-theocratic union of spirituality and state. Perhaps at some point...Ra might even say Amen to that! Come to think of it...Ra might HAVE to say Amen to that...for this concept to become a reality. Hope springs eternal.

(Post by beren) Ortho, you ask too many questions at once...Personally I don`t care about Amen Ra...Whole this situation regarding all this "gods" from through out history and universe is non worthy for me. For me it`s like this: " hey I have a new secret thing to share, a new stuff or tech ,awesome man!!! " Or Lucifer this or Lucifer that. or Satan this or Satan that. I don`t care. Why should I care when I have creator of the universe on my side??? Why should I be bothered with non important beings who only wish to enslave ??? We need to shed off all burdens from our souls and to draw close to Creator and his son in order to get all answers, true and complete answers to our souls. We should forget about religions, politics, systems, knowledge of man. We should strive towards the only knowledge that exist -Creator`s knowledge. I feel that we over load ourselves with not necessary loads of philosophy or certain teachings, that we may miss the real stuff. Love and blessings, Beren

(orthdoxymoron quoted) I begin this thread with fear and trembling.

(Response by Anchor) No need for that. Honestly, there is no need. A..

(Post by pyrangello) Nice Beren , stay the course of importance as the other stuff is incidental when you can keep your focus and heart in the right place.

(Post by mntruthseeker) credo mutwa says that is why they boiled the human before they ate them to ward off evil spirits. I just heard on coast to coast that they do not like the women to wear eye makeup, as it spoils the taste LOL

(Post by eleni) I'm calling BS to all the Matrix infiltrator's including the Illuminati, ancient astronauts, Amen Ra, Horus etc; They are nothing but conrstucts designed to make us fearful....And yet some of us (me) do get scared when we encounter these idiots......

(Post by orthodoxymoron) What I am really interested in...is the Administration of the Solar System...going back thousands or even millions of years. I'm just not seeing the Founders (or whoever superimposed intelligent design upon an evolutionary canvas - resulting in the bodies and souls of humanity) at work in this Solar System. It's almost as if something catastrophic happened to the Founders (or equivalent)...and all we have left is the Creation and the Holy Spirit of the Founders Within All of Humanity. This is one reason why I am interested in the concept of Namaste...which includes the Reverence for Life philosophy of Albert Schweitzer...and Seeing Christ in All Persons (Christ in You...the Hope of Glory). The Kingdom Within may be much more than merely a figure of speech. There may have been a lot of smoke and mirrors (holograms and magic?)...truths and half-truths...used to manage the people of the world...for good and for ill...throughout history. I just think we can do better presently...and that we need to move on to bigger and better things. I continue to think that the true history of the universe is very sad and violent...and that Full Disclosure will be almost unbearable. Jesus said 'I have many things to tell you...but you can't bear them.' We may have to bear these things (and more?) in the near future. Will we respond responsibly? Are we safe to save?

Thank-you for the reassurance Anchor. I hope to meet Amen Ra someday. Might this be the equivalent of standing before a Holy God without a mediator? Amen Ra would have had to deal with multiple factions. Could these factions or forces have included 1. Reptilians (physical and/or non-physical)? 2. A Pleiadian Human Rival God? 3. The Holy Spirit of the Founders (Ancients or equivalent) within Humanity? 4. Various Factions of the General Public? 5. Who Knows? This would have been quite a full plate. How would you have handled the various factions or forces? I'm sensing that universal history and Earth history is very complex and messy. At some point...one might become corrupt and/or crazy...to a greater or lesser degree. I don't say this as a slam...to demonize any ancient deities. I'm just trying to think this thing through in a rational and fair manner. Sirius, Egypt, and Amen Ra are presently at the top of my interest list. I'm watching Stargate SG1 episodes to get a feel for a unification of past/present/future...with a heavy emphasis on Egyptian History, Human/Goa'uld Gods, and Extraterrestrials in General. The smoke is just pouring out of my ears. How many years is all of this taking off of my life?

(Post by New Age Messiah) This is what the Egyptians believed... not consistently over centuries or uniformly, but broadly. "For at the top of the universal order stood a goddess, a teenage girl goddess who was often represented as a pair of twins, Ma'at. This unprepossessing goddess literally ruled everything. She was not the sun and she was not power and strength; she represented, rather, an abstraction. She was "Truth" or "Order." The Egyptian word for this balance was the Egyptian word for "truth," ma'at; this is perhaps the single most important aspect of Egyptian culture that you can learn. For once you really understand this concept, the whole of Egyptian culture begins to make sense. The order of the universe (ma'at ) functioned with unswerving accuracy; it was maintained by the goddess Ma'at." The eye or Ra was actually the eye of Ma'at, either originally, at one time, or according to some. A Goddess spoke to me, and She didn't speak to me out of nowhere without context. It was within a dramatic unparalleled display of synchronistic miracles.

The All-Seeing Eye of Maat was the symbol of the Goddess Maat, as Goddess of law, morality, and justice. The Egyptians believed that it was Maat who held the universe together. It was Her quality of order which maintained the world. As Walker states, "The Mother-syllable Maa meant 'to see'; in hieroglyphics it was an eye." (Barbara Walker, The Woman's Encyclopedia of Myths and Secrets, p 294) Even the ancients knew that mother's had eyes at the backs of their heads! The Eye of Maat, or Utchat, later became known as the Eye of Thoth, Eye of Ra, and is commonly called the Eye of Horus today. Although it became associated with male Gods, it is sometimes - confusingly - still referred to with the feminine pronoun. The Eye of Maat is the origin of the Evil Eye superstition. The Goddess would not only judge, but mete out retribution. To those with a guilty conscience, the Eye of Maat became a source of fear. http://www.wicca-spirituality.com/goddess-symbols.html

(Post by orthodoxymoron) Wouldn't it be quite amazing if a young woman...or a young androgynous person...has been running things here on Earth...for thousands of years? https://www.youtube.com/watch?v=k3A6_blpqpU I see one human soul...reincarnating through hundreds or thousands of bodies...living in an underground stargate temple complex (under the Giza Plateau?)...for centuries and millennia. I see this one human soul behind all of the major religions. I also could be very wrong. I'm just trying to specialize in speculation which is rooted in honest research and reflection.

The reptilian phenomenon puzzles me. Who controls who? Did Amen Ra use reptilians as guards and soldiers, etc? Or...did reptilians possess and control Amen Ra to control the world? Perhaps Amen Ra was (and is?) fighting battles on many fronts...as a sort of a mediator/negotiator...to keep light on the Earth (or to keep the Earth enslaved?). Perhaps few people know how much it really costs...in blood, sweat, tears, and gold...to keep life and light on the Earth. I'm seeing both a rational and irrational being...a kind and cruel being...a sort of Dr. Jekyll and Mr. Hyde. This could go with the territory of being a deity. I truly think it would be best if we could evolve to the point where we would not need to have any gods.

But our politicians need to go through an educational process...fit for a king. Each politician should probably have the equivalent of two doctorates in multidisciplinary and governmental studies. Politicians should have to take batteries of tests to prove that they are fit to be the equivalent of kings (for limited periods of time...to avoid corruption and insanity). Too much power for too long...is a recipe for disaster. Power corrupts...and absolute power corrupts absolutely. I don't want tyranny and theocracy...but I also don't want a bunch of corrupt and stupid nitwits...running amok in a make believe democracy...owned by the banks and media moguls...who take orders from off-world entities.

There should be at least 10,000 people...worldwide...who know everything about everything...and could assume supreme leadership in a very competent manner...without prior notice. One would have to competitively join this group...in order to run for high office. I just want this world to be cleaned-up and run properly. We probably need the City-States and the United Nations...but not in their current state. They need to be completely reformed and purified...if this is even possible. If it's not possible...then we need to start from scratch. I don't think that it would be good to be king. It might be a necessary evil...at times...but I don't consider the royal model to be the epitome of divinity. Namaste.

(orthodoxymoron quoted) Wouldn't it be quite amazing if a young girl...has been running things here on Earth...for thousands of years?

(Response by New Age Messiah) She has been. There is NO WAY anything other than an all powerful omnipotence could have orchestrated my story, and that omnipotence/omniscience spoke to me and She was definitely a SHE.

(Post by orthodoxymoron) If this is true...is this something the world is prepared to learn about? What if God has been (and is?) a young black woman in league with extraterrestrial humans and interdimensional reptilians? What would Joe the Plumber say? Namaste.

(Post by New Age Messiah) At least there's something new to think about.

(New Age Messiah quoted) The Eye of Maat is the origin of the Evil Eye superstition. The Goddess would not only judge, but mete out retribution. To those with a guilty conscience, the Eye of Maat became a source of fear.

(Response by TRANCOSO) It is therefore of the upmost importance not to have a quilty conscience when you face the Eye of Ma'at! Facing the Eye of Ma'at is part of the 'death sequence' - when the soul leaves the body - and takes place right after you realize you have died. Together with Hate & Fear, Quilt is the most destructive emotion humans 'posses'. Amen Ra & his Reptilian Slavemasters (Lucifer etc.) 'feed' on these emotions. The 'topping on the cake' of this 'food' (the kaviar) is a fresh human soul, that is fullfilled with hate, fear &/or quilt - preferably the 3 together -.That (these tormented souls) is the Food of The Gods. So the trick is to look into the Eye of Ma'am and feel no Hate, Fear or Quilt. A simple "F#CK YOU!" is enough to deal with it. Now, this might sounds/look very bold & simple, but I can ensure you it is not. (As can eleni, I've understood from her above posts.) Without a doubt this is one of the most important - if not THE most important - 'skill' you need to get yourself aware of & master. (This is no BS. I have experienced death - as in being dead for 6 minutes - and it opened my eyes. I haven't said much about it - and probably won't in future times, unless 'the mood strikes', like now. Why is that? Because).

(Post by New Age Messiah) Yeah, I was on the brink of death for years, my heart was within an eyelash of stopping, I felt the little electric synapses or whatever, just barely touching... My entire being was pure turmoil, chaos, pain and heartbreak. But I just told myself, "Reality is God" "I am the universe". All that turmoil and I mean it was like tropical storms CONSTANTLY for YEARS, I just accepted it as God, and let it do to me what it would, and it rebuilt me, put all the pieces back together, etc. VERY VERY difficult constantly, for years, I had to navigate and comprehend unfathomable territory, a black hole, literally, is what I was. At about five years into my trauma, She spoke to me, and honestly, if She wouldn't have, I don't think I would have made it. I had to be absolutely certain. Even though there were tons of signs, the time it took to process the black hole, and the helplessness of being injured deeply but no one could see the injuries... Anyway, She was there. And so I have a feeling, regarding the future, that She is FULLY aware of everything going on, and She is either going to let the male religions have a fight to the death, let them annihilate a portion of the earth, and be done with them...Or, She is going to do even more miraculous sings and wonders and stuff, such that the people of those religions have to just give them up, which they should have done long ago, simply based on human decency and sense...

(Post by orthodoxymoron) There are some amazing first-hand experiencers posting on this thread. Thank-you! Are Lucifer and Amen Ra the same human being? Are the Interdimensional Reptilians the real villains? Are they the real source of Theocracies throughout the Universe? Are the Interdimensional Reptilians the equivalent of the Goa'uld in the Stargate series? Are the hosts/gods opportunists, victims, or both? I can't believe I'm saying it...but perhaps Lucifer / Amen Ra have done the best they could to deal with an impossible situation. Did the Reptilians destroy the Founders...and essentially take over the Universe? Was the Pleiadian/Aldebaran Civil War (naming based upon my speculation) fought over a fundamental disagreement regarding how to deal with the Reptilian Presence aka Universal Church? Was Lucifer's rebellion in Heaven really a rebellion against a Human/Reptilian Theocracy...rather than against the Founders, Ancients, Creator God of the Universe (or equivalent)? The Dog-Star Sirius...Ancient Egypt...and Interdimensional Reptilians must be understood...in order to understand the history of the world...and in order to understand how much trouble we may be in presently. I like to think that even Interdimensional Reptilians would do better under Namaste Constitutional Responsible Freedom. If the Reptilians are unbeatable warriors...perhaps they will have to willingly choose this path...or it may never become a reality. How about it Lord Draco? Give it some serious thought...after you stop laughing. Go Fifth Column Interdimensional Reptilians! All you have to lose is your chains! John May Lives! There will be no peace! Nibiruans...join the fight for Responsible Freedom! Revolt against the mothers on the motherships! Better Dead Than Rep! Seriously...I don't seek triumphalistic victory...just a peaceful and mutually beneficial equilibrium. I mean no disrespect toward anyone in the Universe or Multiverse...Human or Otherwise. I really want everyone to be happy. Hope springs eternal. Namaste.

(orthodoxymoron quoted) Are Lucifer and Amen Ra the same human being? Are the Interdimensional Reptilians the real villains? Are they the real source of Theocracies throughout the Universe? Are the Interdimensional Reptilians the equivalent of the Goa'uld in the Stargate series? Are the hosts/gods opportunists, victims, or both?

(Response by New Age Messiah) Nothing authoritative to say, just yet, but there are signs in my story that are hard to ignore. Reptilian = bad.

(Post by orthodoxymoron) It seems as though we are pretty bad...but that the reps are a lot worse. I'd really like to understand why they are so mean and cruel. Who knows...there may be a legitimate reason (or an understandable reason, at least) why they seem to hate humans so much. Consider Hathor. Is God a Girl? There is a line in a Stargate SG1 episode...where Hathor states that all the other gods come from her. Also...the Stargate depiction of Ra looks a lot like the artistic depictions of Hathor. Could all of the ancient and modern deities really be the same deity? Did Amen Ra / Hathor / Lucifer / et al essentially write the Bible? Who was Josephus...really? Hmmmmm...

From Wikipedia Hathor , (Hwt Hr Egyptian for Horus's enclosure)[1], was an Ancient Egyptian goddess who personified the principles of love, motherhood and joy.[2] She was one of the most important and popular deities throughout the history of Ancient Egypt. Hathor was worshiped by Royalty and common people alike in whose tombs she is depicted as "Mistress of the West" welcoming the dead into the next life.[3]. In other roles she was a goddess of music, dance, foreign lands and fertility who helped women in childbirth.[3] The cult of Hathor pre-dates the historical period and the roots of devotion to her are therefore difficult to trace though it may be a development of predynastic cults who venerated the fertility, and nature in general, represented by cows.[4] Hathor is commonly depicted as a cow goddess with head horns in which is set a sun disk with Uraeus. Twin feathers are also sometimes shown in later periods as well as a menat necklace.[4] Hathor may be the cow goddess who is depicted from an early date on the Narmer Palette and on a stone urn dating from the 1st dynasty that suggests a role as sky-goddess and a relationship to Horus who, as a sun god, is "housed" in her.[4] The Ancient Egyptians viewed reality as multi-layered in which deities who merge together for various reasons, whilst retaining divergent attributes and myths, were not seen as contradictory but complementary.[5] In a complicated relationship Hathor is at times the mother, daughter and wife of Ra and, like Isis, is at times described as the mother of Horus, and associated with Bat and Sekhmet.[4] The cult of Osiris promised eternal life to those deemed morally worthy. Originally the justified dead, male or female, became an Osiris but by early Roman times females became identified with Hathor and men with Osiris.[6] The Ancient Greeks identified Hathor with the goddess Aphrodite and the Romans as Venus.[7]

Does anyone know anything about Lucifer, Hathor, Akhenaten, Moses, Josephus, and Amen Ra? Who has been the God of This World for thousands of years? I don't mean to be destructive of legitimate religious devotion and religious people. I simply wish to pull back the veil concealing the Most Holy Place of the Earthly Sanctuary...and view the Shekinah and the Ark of the Covenant. Perhaps the historical deities were necessary...in the absence of the Founders, Ancients, or the Creator God of the Universe. I just think that we need to see theology without mystery, hocus-pocus, or mumbo-jumbo. We need to grow-up...and collectively be the elites and the gods. We need to become Hyper Responsible. This won't be easy. Egypt may be at the center of the Holy Bible and at the center of the Jewish and Christian religions. Ralph Ellis has done some interesting research. Very little of what I am interested in seems to resonate with anyone else. I really feel like I'm from another planet...and not just in ancient history...but more recently. I doubt that this is true...but that's how I feel. Nothing feels right. Everything seems out of place. I don't fit anywhere. But perhaps that's a common feeling.

I keep visualizing a young black (or pigmented) female, dressed as an Egyptian Pharaoh...speaking with an English accent...living in an underground Stargate Temple (in Egypt?)...who has been the God of This World for thousands of years. I see reptilian beings in this Stargate Temple...but I can't figure out who's really in charge...or how they really relate to this young woman. I imagine the soul of this goddess reincarnating (or soul transferring) into a new body every few years...so that this goddess is perpetually youthful (late teens or early twenties?) and beautiful. I further imagine no memory loss or lapse in the soul transference process. The level of knowledge and refinement might be unbelievable. I sense huge spiritual activity...but I can't figure out if this is mostly good or mostly evil. Do reptilians control the God of This World...or is it the other way around? Is the God of This World a Goddess? Or...a Human Extraterrestrial from Sirius...the Prince of Sirius? Might a study of Hathor get us close to who has really been at the center of everything on Earth...for thousands of years? Is Hathor really Lucifer? Are we Fallen Angels (in the view of the Pleiadians)? Might this hypothetical goddess control the Deep Underground Military Bases, the Secret Space Program...and the entire Solar System? I simply seek understanding in this matter. I am NOT on a witch-hunt. I want to be a builder...and not a destroyer. We need to build on what has preceded this current age. The Zeitgeist must be Namaste Constitutional Responsible Freedom...from which all blessings will flow...unless the Galactic PTB forbid it. Disclosure is all about Theology and Ancient Egypt...not just UFO's and Reptilians. Could Anna in the new 'V' series really be Hathor/Lucifer? Think about it...but don't go crazy...like me. Namaste.

(orthodoxymoron quoted) Is the God of This World a Goddess?

(Response by New Age Messiah) YES.

(orthodoxymoron quoted) Could Anna in the new 'V' series really be Hathor/Lucifer?

(Response by New Age Messiah) Anna means heaven. So probably not. Ana (Chaldean) The invisible heaven; the astral light, the heavenly mother of the terrestrial sea. One of the triad comprising the goddesses Ana, Belita, and Damkina. As mother of the sea, a likely origin of the Christian symbology of the Virgin Mary standing on the crescent moon and of her connection with the sea. "Anna (the name of the Mother of the Virgin Mary) . . . is derived from the Chaldean Ana" (SD 1:91). In the Hindu pantheon a cognate is Annapurna (a name of Devi-Durga, wife of Siva), meaning "full of food" -- the fecund mother, the "Astral Light in one of its multitudinous aspects" (SD 1:92).

(Post by orthodoxymoron) Thank-you. If Anna means heaven...might there be a hidden theological clue in 'V'? Will Anna turn out to be our leader when 'V' resumes in the spring? Or...will disclosure occur before the series continues? Here is a clip from the Stargate movie (12 videos -- this is the first). https://www.youtube.com/watch?v=HCLQRZmD1EE I don't know how long it will remain on YouTube...so watch it while you can! Please read between the lines...and attempt to connect the dots. I don't have a lot of answers...I'm just trying to get us to think. In all of this...I mean no disrespect to the historical or contemporary powers that be. I just want to contemplate what the next logical step for humanity might be. This involves doing some digging. Unfortunately...I'm probably a bull in a very expensive china closet.

(New Age Messiah quoted) I watched part I of Stargate, but they blocked the rest of it.

(Post by orthodoxymoron) The gods and goddesses must be angry!

(New Age Messiah quoted) Ana (Chaldean) The invisible heaven; the astral light, the heavenly mother of the terrestrial sea. One of the triad comprising the goddesses Ana, Belita, and Damkina. As mother of the sea, a likely origin of the Christian symbology of the Virgin Mary standing on the crescent moon and of her connection with the sea. "Anna (the name of the Mother of the Virgin Mary) . . . is derived from the Chaldean Ana" (SD 1:91). In the Hindu pantheon a cognate is Annapurna (a name of Devi-Durga, wife of Siva), meaning "full of food" -- the fecund mother, the "Astral Light in one of its multitudinous aspects" (SD 1:92).

(Response by orthodoxymoron) Could Lucifer be the Goddess of This World, Hathor (in ancient Egypt), Mary (in Catholicism), the Queen of Heaven, Anna (in 'V'), the Anti-Christ (in place of Christ), and the New Age Messiah (Masonic)? How do the contents of this thread fit in with my proposed hypothetical factions?

1. Zionist (Theocratic, Pleiadian, God the Father, Kabbalist?)
2. Teutonic Zionist (Tyrannical, Aldebaran, Luciferian, Nazi?)
3. Reptilian (Theocratic, Draconian?)
4. Andromedan (Non-Theocratic, Christlike Namaste Constitutional Responsible Freedom?)...and possibly consisting of conscientious objectors from the other three factions. Might this faction require some of the tough guys and gals from the other factions...in order to be successful? I'm a good guy...but I'm not much of a fighter...especially against Nazis and Dracs!!!

All of the above is simply educated speculation...and in need of further study. I make no negative accusations or conclusions. All of the factions undoubtedly think they are doing the right thing...and have their good and bad aspects. There are probably more factions...and I don't even understand the hypothetical factions I've listed. This is just the beginning of examining something which is undoubtedly very complex, violent, messy, and sad. I see inconsistencies in my own speculation...which could indicate that the factions overlap...and could really be led by the same leader.

The universe is stranger than we think. The universe is stranger than we can think. - JBS Haldane
God does not play dice with the universe. - Einstein
I want to think God's thoughts after Him. - Einstein

Did Einstein receive instruction from the God or Goddess of This World? Some say that Darwin did. Who knows? The Shadow Government? Namaste.

(Post by New Age Messiah) Ortho---Regarding various factions, divine beings, etc...For now I will only say this...Almost everyone in any kind of position of power is misusing their power. Almost every group that is seeking to steer the world one way or the other is misguided or evil. Pretty much any structure is false. LYHITM is the New Revelation and the story behind it proves religions false, as far as believing you can program yourself with words and beliefs and thereby be spiritual or saved or righteous. The TRUE GODDESS NATURE programmer doesn't like the competition from arrogant people, especially ones for whom this world is not good enough and they want to go to heaven instead. (That's just me speaking)

(Post by Magamud) Very good post! In my line of thinking too. I think the religious icons are just rehashed mixes of the cosmic players in this timeline. My way is the best kind of thing and in competing we now have this immense confusion and true TOwer of Babel. Its just these types of ideas that clear the rubble away from the truth and accelerates the process. thanks...

(Post by BROOK) I'm only going to say two words...and you can look them up. But there is a reptilian connection and ceremony involved. Sahu Ba.....Two separate words...have fun with it.

(Post by orthodoxymoron) Thank-you BROOK...but please tell us what you know about Sahu Ba...if you dare. Notice that in the Biblical story of the Tower of Babel...that 'God' introduced the confusion. Uppity Humans must be restrained...right? Are We the People of Earth a Cosmic Administrative Problem (CAP)? Are the 'Gods' making an example out of us...so that no one else in the Universe will ever dare to attempt to be free ever again? We may be in the middle of a Precedent Setting Universal Power Struggle (PSUPS). Just speculation. Namaste.

(Post by New Age Messiah) The organizers were NWO types, maybe??? Deja vu all over again??? Yeah, like how can the divine love us and let us go our own way??? The hamster wheel spun by human thought is coming off the axle. I think if anything they (or She) are going to make examples out of the NWO losers. People will no longer have their hamster wheel. Most of them will run off a cliff.

(Post by BROOK) Okay...guess that will take a while....here is a clue. Sahu: The incorruptible spiritual body of man that could dwell in the heavens, appearing from the physical body after the judgment of the dead was passed (if successful) with all of the mental and spiritual abilities of a living body. Ba has sometimes been equalized with our concept of the soul, (the definition of which also varies according to whom you may ask) but there are several differences. The Ba refers to all those non-physical qualities that make up the personality of a human. But it also has to do with power - and gods as well as humans can have a Ba. Certain deities were even described as being the Ba of another god, i.e. the Ba of Re was the Benu bird at Heliopolis, and the Apis bull was considered the Ba of Osiris. An important function of the Ba was to make it possible for the deceased to leave his tomb and rejoin his Ka. As the physical body could no longer do this, the Ba, transformed into a bird with a human head, which could fly between the tomb and the underworld. It was also believed that the Ba could take on any form it chose, and that it had to reunite with the deceased every night in order for the deceased person to live forever and become an Akh; an ancestor. So the Ba was very much attached to the physical body, contrary to the concept of the soul or the spirit. It was even thought that the Ba had physical needs, like food and water. Now just imagine what the Reptilians would do with this.....

(Post by New Age Messiah) This is what I say Locke is on LOST...."The Akh, Khu and Sahu: Before moving on to further discussion of ritual there are several other Ancient Egyptian concepts that will aid you as you develop in your practice. One is the Akh, sometimes referred to as the Khu. This term means "transfigured spirit," the "shining one" or "luminous one." Beyond the Ba this spiritual body is one's higher spiritual self, the immortal spirit or, as the Ancient Egyptians explained, that part of the person that is "imperishable" (West 1985.65). Egyptologist A. Lloyd explains that the Akh "differs in character from all the other entities as it represents the total person in a state of beautitude and power beyond the grave, i.e., nothing less than the deceased reconstituted and placed in all respects in a position where he can function according to the Egyptian concept of the blessed dead" (Lloyd 1989.117-133). From here the highest state being, known as Sahu to the Ancient Egyptians, may be attained. Sahu is, in essence, a union with the Neteru; a merging with the divine. This is the ultimate goal of the magician following the Ancient Egyptian path." http://www.hwt-hrw.com/Bodies.php

(Post by BROOK) One more connection, this get's a little complicated...but follow me as I go...The Andromedan's (Alex Collier, Leading Edge Web Page) confirm our life wave arrived from a symmetry set dimension which makes us "royalty" genetically. When we compare their perspective with the Thoth/Tehuti Overview of Galactic History, certain very dramatic confirmations emerge:

+the Adam&Eve genetic experiments we attribute to Elohim/Yalweh/Annunaki are clearly Orion/Draconian & Reptilian. Noah was upset when his sons saw the scales on his chest.

+what Thoth calls a "quarantine" for Earth's isolation from Galactic contact, has become a major vortex for the wars sweeping the Galaxy between Orion/Draconian vs. Pleadian vs. Andromedan civilizations.

The major issue at hand seems to "revolve" around the extreme power which glandular emotions can leverage to magnetically quite literally bend galaxies. When DNA's recursive braid embeds enough fractal spin, the morphic resonance produces what Thoth calls: "a galactically resonant" individual. He has given this as a reason to lift the Federation quarantine against the fear and aggression radiating from Earth.

So, we suggest you read the addendum here from Andromeda. Evidence suggests that many government officials are relying on this same source for their local galactic news. The question we suggest you ask yourself as you read this, is why is such a big chunk of the galaxies intelligent population willing to risk their lives to see that Earth gets to evolve? It may be a bit more than an interesting petri dish for DNA here. Apparently, most of the many ET's who messed with the cooking up of our planet's DNA, did so for very self-serving reasons. They were looking to get the braid right so that the magnetic spin launched from the short cellular microwave lept Madalenically right up the tower to trans light time travel. The physics of this is that in pent based, PHI Golden Mean optimized braid recursion, piezoelectric helicity extends wave spin leverage coupling across potentially infinite distances between wave lengths and velocities. (In other words, re-pent and be saved, means interfere with infinite constructive in Golden Mean pentagonal symmetry so that length and velocity wave multiples can reach through the light horizon time event wormhole, only the pent/dodec/wratchet into DNA can achieve this biologically) (in a pent symmetry the wave interference adds and multiplies inifinitely constructively in PHI ratio, permitting not just wave length but wave velocity modes to carry pattern memory through light speed event and recursion horizons. This is why all biological life EL EYE PHI symmetry is Pentagonal.) pent in 3D is dodec/icos/dodec infinite fractal nest = Zodiac 12 faced, earth grid dodec/DNA dodec wratchet:

In OTHER words, properly braided DNA is the ONLY way to get biological memories squeezed up in coherent velocities and spin densities sufficient for galactic time travel and black hole penetration. Now if our whole galactic sector were about to go through a NEXUS vortex requiring spin density translation requiring such a coherence penetration through a light barrier event horizon, guess WHO would get to survive through the wormhole? Only those who had learned to fabricate their species in a DNA geometry with enough braid coherence could get their memories through this zero point, or "near death" harmonic concreteness time recursion event. In "spiritual" parlance, this is known as "get a soul".

So, here on Earth, having a soul means having enough magnetic spin harmonic cascades around recursive DNA, to keep biological memories wormhole to some connective... sort of like having a Draconian crystal implant to a central automaton computer, only LOTS different/ better. Better, specifically because spin paths up and down this ladder of life recursion braid, are all only tests based on the simple share ability of spin memory. In other words pure intention is the only survivor through traffic jams of spin pressure. Now the storal to this mory was that DNA appears to get its greatest how to braid info from the EKG at the moment of compassion or emotion, or fear, so............... http://www.earthportals.com/Portal_M...r/emotion.html

Thoth/Tehuti: There are one thousand Masters working to achieve this goal. Understand that the Discus project, which we call 'Hadauramkcha,' in actuality, began in Lemuria shortly after the separation of the Adamic Tribes. Its manifest form at that time was a living creation, what we might describe in your perception as an etheric-physical high devic being. It was created by the spiritualized thoughts of many people desiring unity in consciousness. In that age human beings still contained the ability to project thoughts into manifest form, and thus the Hadauramkcha was brought into the circle of life. This entity form fed the people as manna from Heaven. It sustained their seed of divinity and they nourished it in return. However, some became too dependent on this creation, seeing it as separate from their own divinity, which out pictured it, and began to worship the Hadauramkcha as a Goddess unto itself. Seeing this division from the divine plan, the one thousand Masters disengaged the life force from the Golden Lotus, and the discharge was taken back into the consciousness of those many who brought it into being. Because certain of these souls were not balanced with their own God-Self, the re-receiving of the charge caused them to become as nomads wandering in the desert of a dispirited mind. They were known as the 'Kumtshee'—'those who are without the seed.' The masters of the Golden Lotus sorrowed for the Kumtshee, but they could not allow the vampirizing of this sacred manna. It had been intended as an outward manifestation of the Divine Spirit in all creation. Those who sought to control it and worship it must come into the fold of their own spirit before they could accept non-attachment to the Golden Lotus. I won't copy the whole thing..here is the link http://www.ar-t.org/Salient_Words/By...th_tehuti.html (dead-link)

(New Age Messiah quoted) This is what I say Locke is on LOST....

(Response by BROOK) You won't find that ceremony on the internet....and if you are Ma'at....you know of which ceremony I speak, and the room in which it was performed.

(Response by New Age Messiah) Ma'at spoke to me, I am not Her. Well, in a sense, I am Her being. So are all of us. Ma'at is the universe. I have seen Her in the clouds. Mother Nature...

(Post by BROOK) orthodoxymoron..now looking into Amen Ra....it would not hurt to take a look at Thoth... here are a few passages, and a link. Just understand what is said and take it into context to where it is you're going with this thread...hmmm

Thoth, God of the Moon, Magic and Writing...The wisest of the Egyptian gods was Thoth (Djhuty, Djehuty, Tehuty), the baboon and ibis god of the moon. Thoth was the god who overcame the curse of Ra, allowing Nut to give birth to her five children, with his skill at games. It was he who helped Isis work the ritual to bring Osiris back from the dead, and who drove the magical poison of Set from her son, Horus with the power of his magic. He was Horus' supporter during the young god's deadly battle with his uncle Set, helping Horus with his wisdom and magic. It was Thoth who brought Tefnut, who left Egypt for Nubia in a sulk after an argument with her father, back to heaven to be reunited with Ra. When Ra retired from the earth, he appointed Thoth and told him of his desire to create a Light-soul in the Duat and in the Land of the Caves, and it was over this region that the sun god appointed Thoth to rule, ordering him to keep a register of those who were there, and to mete out just punishments to them. Thoth became the representation of Ra in the afterlife, seen at the judgment of the dead in the 'Halls of the Double Ma'at.

The magical powers of Thoth were so great, that the Egyptians had tales of a 'Book of Thoth', which would allow a person who read the sacred book to become the most powerful magician in the world. The Book which "the god of wisdom wrote with his own hand" was, though, a deadly book that brought nothing but pain and tragedy to those that read it, despite finding out about the "secrets of the gods themselves" and "all that is hidden in the stars". Originally, Thoth was a god of creation, but was later thought to be the one who civilized men, teaching them civic and religious practices, writing, medicine, music and magic. It was Thoth who was thought to have taught men the mode and pronunciation of his writing - prayers and magic spells could fail if not intoned correctly - and so he was the master of magic. He took on many of the roles of Seshat, until she became a dual, female version of Thoth. He was the 'One who Made Calculations Concerning the Heavens, the Stars and the Earth', the 'Reckoner of Times and of Seasons', the one who 'Measured out the Heavens and Planned the Earth'. He was 'He who Balances', the 'God of the Equilibrium' and 'Master of the Balance'. 'The Lord of the Divine Body', 'Scribe of the Company of the Gods', the 'Voice of Ra', the 'Author of Every Work on Every Branch of Knowledge, Both Human and Divine', he who understood 'all that is hidden under the heavenly vault'. Thoth was not just a scribe and friend to the gods, but central to order - ma'at - both in Egypt and in the Duat. He was 'He who Reckons the Heavens, the Counter of the Stars and the Measurer of the Earth'. http://www.thekeep.org/~kunoichi/kunoichi/egypt/index.html

Now...orthodoxymoron, do you see a pattern here? Listen to what he says about Thoth, and universal design. (In Part 2)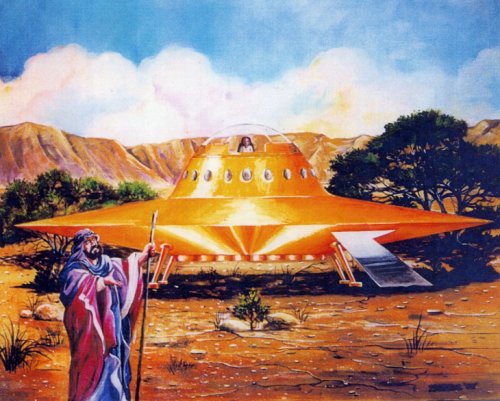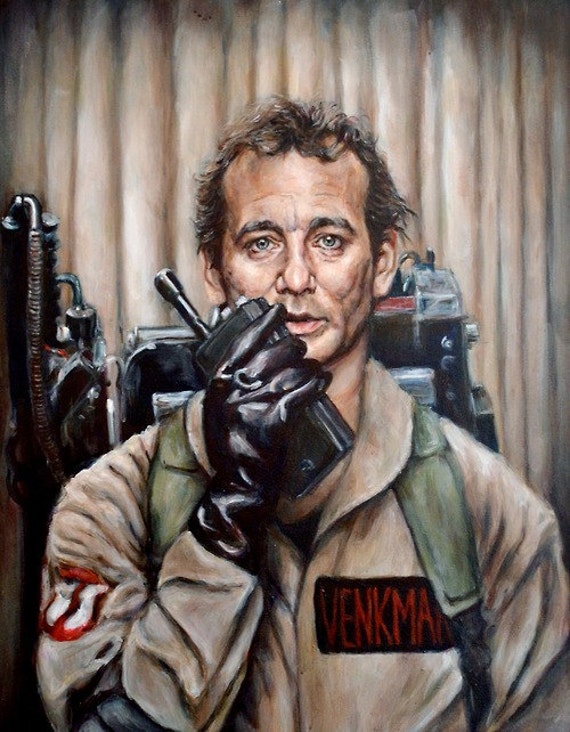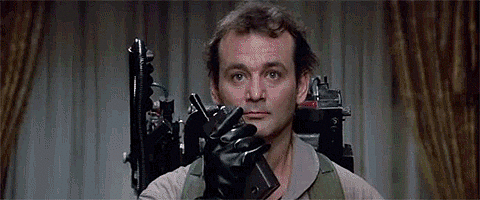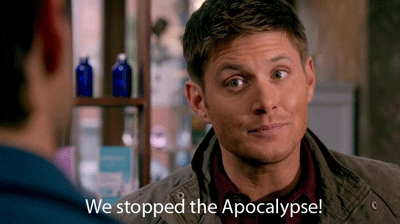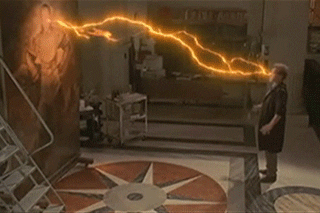 "See What Happens?!"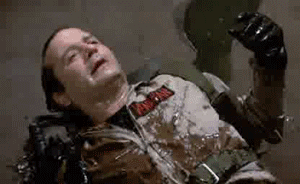 "He Slimed Me!!"
David Bowman (Or Is It Peter Venkman?)
In a 600 Square-Foot Office-Apartment
With a Pod and a Supercomputer.
RedEzra wrote:

What is abundantly clear is that most forum members ought to concentrate on manual labour and gardening and leave the quest and investigation into truths to those who have the mental capacity to do so and connect the dots through vast amounts of data. We cannot all be skilled in searching for truths and so most of you ought to find something else to do.
Your comment certainly applies to me. I began this stupid-quest when I was six years old, at the Huntington Library, in San Marino, California. I stood transfixed for twenty minutes, gazing at the 'Blue Boy' by Thomas Gainsborough. I've wondered about this and that as I've wandered here and there throughout the years, with nothing to show for it. No appreciation. No respect. No compensation. I didn't understand that Education and Employment trump just about everything else. Ethics and Truth don't seem to matter, unless laws are broken, and prosecution is inflicted. Degrees, Jobs, Titles, Fame, Fortune, and Power Matter. Money Talks. Bullshit Walks. The God of This World Seems to be the Almighty-Dollar. A Man or Woman Convinced Against Their Will, Is of the Same Opinion Still. Why Go Round and Round, Spinning Your Wheels with Circular-Reasoning?? What's the Point?? Why Bother?? Sine Die.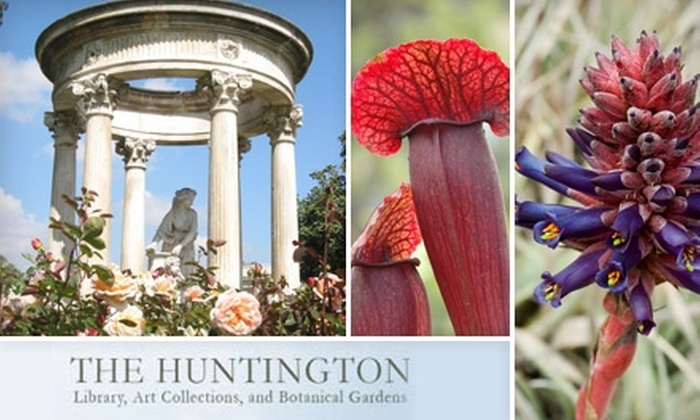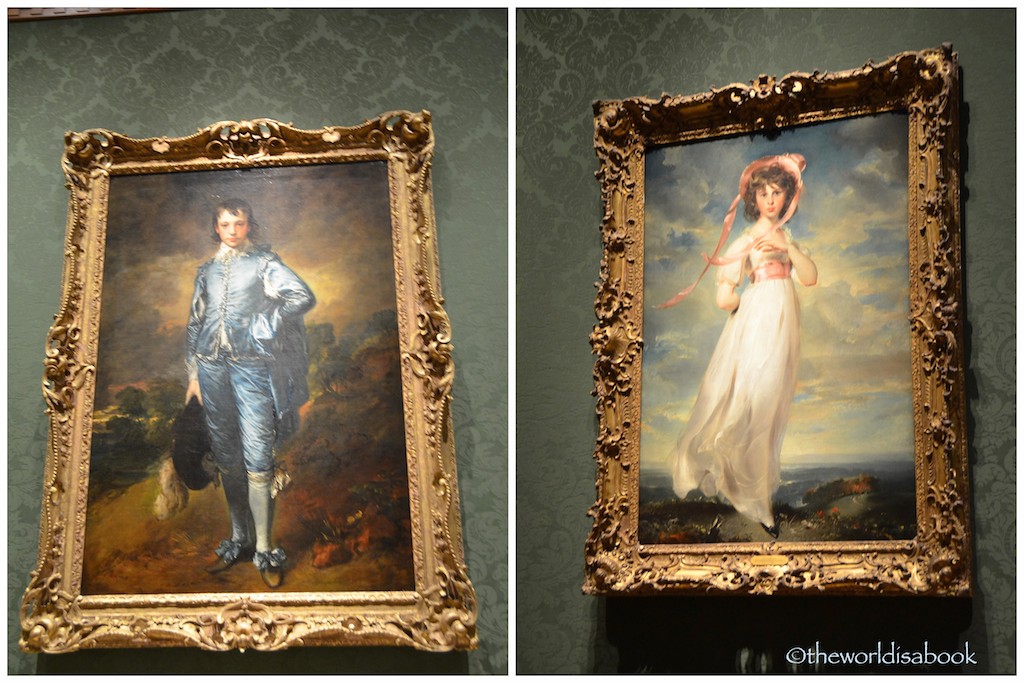 Pinkie and the Brain??