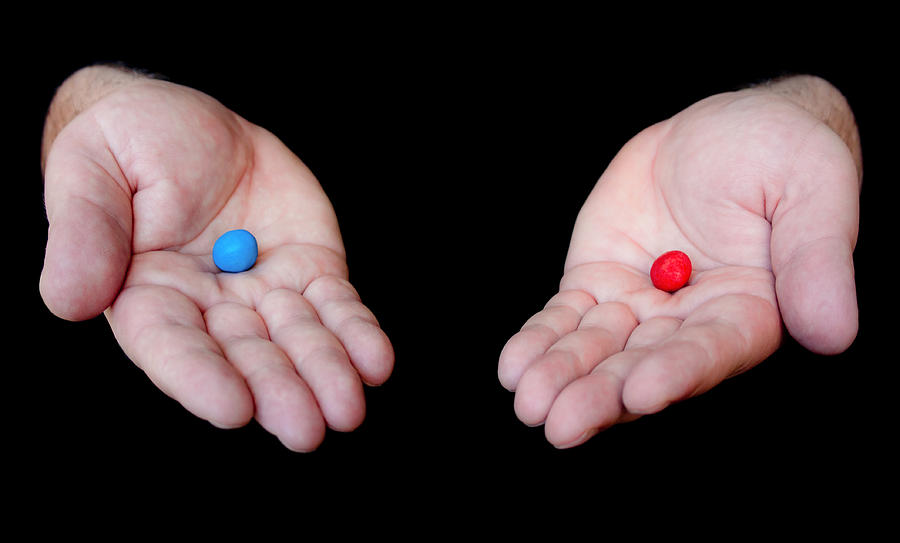 http://www.themistsofavalon.net/t791-egyptian-folklore-and-the-red-pill-part-1?highlight=red+pill
http://www.themistsofavalon.net/t2666-egyptian-folklore-and-the-red-pill-part-2?highlight=red+pill
http://www.projectavalon.net/forum/showthread.php?t=18223&highlight=aman
I think I made the Matrix mad at me. I think I triggered an attack mechanism. Perhaps I wasn't supposed to be alive. Perhaps I destroyed my cover. Who Knows?? I need to focus on something else for a while. I am highly burned-out and majorly-screwed. I'm going to re-post Brook's Red Pill Threads (until I'm told to stop). I've had a mental-block regarding the Egyptian-Stuff (and I think I might know why) but now might be the right time to deal with it. The threads are locked, but copying and pasting is possible. I don't know how to properly do this. I'll state at the top of the post who the author is, and most of the posts will be by Brook. Anyway, here goes. This Post is by Brook. Obviously the images will be absent. Only the text (and perhaps some of the videos) will appear. Refer to the two Red Pill Threads by Brook for the best exposure to Alternative Egyptian Scholarship. I'm NOT an Egyptian Goddess Worshiper. I simply think this is an area I need to spend some quality time with. I Tried to pursue Biblical-Egyptology, but that didn't work-out. Here's Brook!!

For those of you afraid to take the red pill...you might want to stop reading and participating in this thread now... as I've found from personal experience, that it will activate within you, if you let it...certain "knowings" that will surface at any given time. And in that knowledge, you may find it will not be everything you wanted to know. But then again remember...the truth will set you free. And in knowing the truth...remember you have free will...and can make choices accordingly.

That being said, I will start by recommending a thread that was started by Orthodoxymoron, who I might add was brilliant in his deduction from AV1, and as it progressed I believe it brought to light some things that will stimulate your way of thinking about the "Egyptian" folklore of the "gods" they worshiped, and the symbols now being currently used in the Illuminati scheme of things.

http://www.projectavalon.net/forum/showthread.php?t=18223&highlight=aman

Some would think that it is not necessary to delve into the past, as one member had mentioned. However to understand what might possible be the truth to much of what we deal with today..the symbolism in our faces daily if you look around.... It might be good to know what it all means...in the face of taking the red pill that is.

If you dig deep enough you might even see where our own DNA may possibly have been tampered with, and fragmented our sense of self and way of life as we know it now.

So I'd like to continue where some of the key points that triggered in me some "knowing" and see what input you all may have in these aspects of history and how it might have an effect on how we live today in the shadow of some of the great secrets that still to this day haunt us and most likely won't ever be known until we reach ascension and see the truth...or then again...you can take the red pill and dive in...see what you come up with …

so lets start off with one of the posts from that thread and look at Ptah....

Ptah

The origin of Ptah's name is unclear, though some believe it to mean 'opener' or 'sculptor'. As a god of craftsmen, the later is probably correct. He was a patron of the arts, protector of stone cutters, sculptors, blacksmiths, architects, boat builders, artists and craftsmen.

It was believed that Ptah created the heavens and the earth.

Ptah created the giant metal plate that was believed to be the floor of heaven and the roof of the sky, he also created the struts that upheld it. He created the universe by speaking words through his Tongue (linked to the god Thoth) and by thoughts coming from his Heart.

There came into being as the heart and there came into being as the tongue ...The mighty Great One is Ptah, who transmitted life to all gods, as well as to their kas... Thus it happened that the heart and tongue gained control over every other member of the body, by teaching that he, Ptah... is in every body and in every mouth of all gods, all men,and every thing that lives, by thinking and commanding everything that he wishes.

Thus the ka-spirits were made... by this speech... Thus were made all work and all crafts, the action of the arms, the movement of the legs, and the activity of every member, in conformance with this command which the heart thought, which came forth through the tongue, and which gives value to everything.

Ptah was a creator god, the third highest god in Egypt. He was the god presiding over the Second Egyptian month. From a local god of craftsmen to the deity who crafted the universe and the other deities, Ptah was only overshadowed by the sun god Ra, and the hidden god Amen. He fashioned the universe through words of power and by thought, as well as creating different parts by hand. He helped the dead on their travels through the afterlife, allowing them to transform into his divine figure, or by building the boats on which they could travel. He was the one who allowed the dead to be like the living after death

Sounds like a pretty powerful guy to me...in all of this legend and metaphor.

As on member brought to my attention in post number 277
http://www.projectavalon.net/forum/showpost.php?p=220944&postcount=277

What did the Masons know? It is clearly worship of Ptah....but was he really such a good "God"? He is clearly worshiped in Egyptian folklore as a "God of Creation" ….stressing the word "creation"....what exactly did he create that should be worshiped in such "glory" for the Masons to revere? Then you clearly have a statue of Ptah with scales...

And what about the Merkaba.....

Mer... meant a kind of light that rotated within itself

Ka ....meant spirit, in this case referring to the human spirit

Ba.... meant the human body — though it also could mean the concept of Reality that spirit holds

And so the entire word in ancient Egypt referred to a rotating light that would take the spirit and the body from one world into another.....

Then you have Thoth...that's one for the records.....and if you read the Emerald Tablets...you see sparks of truth....also sparks of manipulation to a way of thinking that sounds very much like much of the "new wave" line of hypnosis....not to say there is not truth there...but in reading the Emerald tablets that are published....you might find yourself getting a slight to moderate headache....triggering something of a remembrance....or could it be a trigger to forget.....but of what? It certainly triggered me....and opened up a flood gate of things that seemed to fit into a neat little conspiracy in and of itself. More questions then answers from the Egyptian "history" that we seem to get. There are still many "secrets" out there left to be uncovered...and on a global scale, I think if enough people got "triggered" in their own "knowing" of what the truth is...it may just astound you...and set the history books a blaze.

So for now have a look at some of the information on that thread..and soon enough I will add more. I really wish ODM was here to add...as he was very in tune with it..but we all have a past here to look at the truth. And many of you hold a "key" of knowing...so let the triggers begin

Namaste'

Anchor wrote:

I too wish ODM was here. Does anyone have his email address? I would like to track him down and see if he wants to play.

Hello Anchor, good to see you here.

I too would like to see ODM give his input here. Some of his posts were brilliant....and sly like a fox were his questions...but the last I heard from him...he was going to go this quest alone. He got very upset that his thread got removed. And you cannot blame him for being upset about that. Like some of the things I may bring up in this thread...some may not want to hear..but to censor is wrong. And when you have that many people in one gathering bringing some light to the matters that were presented....you need to ask yourself why it was censored in the first place. I did not always like the content of certain threads there...but to censor is simply the order of a very old consciousness. That is why, after being invited to AV2 I quit...There are those that just do not want to truth to be discovered...for whatever reason.....maybe they cannot handle it...maybe they intend to sequester it.

I'm grateful that Carol and her team have created a place where you can, as long as you follow the guidelines speak up and get to the heart of what you feel you need to share with others.

But this is not a thread to bash Avalon or any other forum...there are plenty of threads for that...it's simply to bring to light some ideas that have come to light that I feel, (and so did ODM ) that could possible turn, as I said...the history books ablaze. If you will notice I did not title the thread...Egyptian History...but used the term "folklore" .....as that is exactly what I believe it to be.....and I have some interesting things to share...since the original thread ODM started...I've done some interesting research....and have come up with some even more interesting concepts of the "history" that has been presented to us.....so hold on to you seats..it might get interesting.

And last..to dispel the idea that one member of this forum presented in the beginning of this forum.....I made a JOKE about being Isis......so I am among the possible ten thousand others that may have that notion......I'm really just me.....Brook

Namaste'

I really recommend reading some of the posts in the latter section of ODM's thread..but here is some mind provoking information to wet your whistle.....although there is some "perception" presented by the author...the information is solid and priceless....

As I proceed here...feel free to add anything you perceive...remember the triggers I spoke of
Indeed Linda.....there are some bad factions within the Egyptian lore.....however I've come to know there are good ones with the highest intent for all among the lies and deceit. I'm also sure the Egyptian hierarchy is well aware of it but keeps the truth hidden as well. Would not look good to mankind if they knew of some of the things I've come to realize.

A good example of some of the Good that were made to be feared were the feline race. It's no accident that the Spinx is a center piece, and that the hall of records was reported to be there. Even James Gilliand reports of the feline race as a gentle race...but I also believe strongly that they had a big hand in the beginning...and as I understand Sekhmet is still on the council of nine. A very highly evolved group watching over us as we speak.

I too have had some very bad experience with Egyptian lore, which has brought this all to my attention in the first place. Point in fact, I found myself speaking Egyptian words in a meditation session....words I would never have known(talk about a trigger)...and seeing things in these sessions that no one else would want to see.

So there you have it......take a listen to James describe the felines...and understand they are the oldest of the Egyptians....The question you need to ask.....What happened to them in Egypt? If you were to go off the "history" as it is explained.....well.....don't believe everything you read in that regard is all I recommend. Keep an open mind and follow where your heart leads you...it never lies.

http://www.projectavalon.net/forum/showpost.php?p=254420&postcount=310
lindabaker wrote:

So, the Ra ones are from the same place as the felines, and other beings that James Gilliand talks about? Or are they from different place/dimensions? Brook, his lecture was only partial. I would LOVE to see the whole thing...do you have the link or links handy? If not, that's okay. Are your kids at Playa getting ready to Burn The Man this year? I have the d.j.'s audio playlist for the Burning. You on Facebook? Difficult to bring links from FB to here. Thanks.

I'm not too sure about the complete video on youtube...however...if you go to his website....he has several videos that are quite interesting.

http://www.eceti.org/Eceti.IndexII.html

Yes the boys are on the Playa now....and having the time of their life I imagine. No facebook for me yet...just have not had time to get that one going yet..too many other projects I've been working on....but I keep hearing from my oldest son to get it going...so I guess that will be the next new project

As for the "RA" and Felines....well it's rather complicated as I see it....and as this thread unflold you may see a pattern so hang in there

burgundia wrote:

Thanks for the thread Brook..please continue..

Hi Burgundia!

You are most welcome...I hope you enjoy this. I am working on the next installment as we speak...and should have it finished later tonight as this is a major topic to discuss....a clue to the next post is ....The sun disc

Google Information search engine.....and the first thing to come up When typing in Egyptian sun disc...is this

http://www.egyptartsite.com/symlst.html

Winged Solar Disk This is a form that the god Horus Behudety (Horus of Edfu) takes in his battles with Seth. The god Thoth used his magic to turn Horus into a sun-disk with splendid outstretched wings. The goddesses Nekhbet and Uazet in the form of uraeus snakes joined him at his side.

The second is this http://www.seanet.com/~raines/disc.html

some excerpts

Origins and Use of the Winged Sun-Disk

This symbol apparently originated with the Assyrians but is most identified with the Egyptians. It is a ubiquitous symbol found in numerous forms on temples, etc. in Egypt. What exactly is it? What does it symbolize? What was it used for? In the book Practical Egyptian Magic by Murray Hope it is said about this symbol and its use in Egypt: Emblematic of the element of air, this consists of a circle or solar-type disk enclosed by a pair of wings. In ritual magic it is suspended over the alter in an easterly direction and used when invoking the protection and co-operation of the sylphs. [1] A Masonic reference work describes it this way: ... the Winged-Disk, with the Uraei of Egypt, the original of which we find in the text summarized by Naville in the "Myths of Horus," pII. xii. ff.:&endash; "horus commanded Thoth that the Winged-Sun-Disk, with Uraei, should be brought into every sanctuary wherein he dwelt, and into every sanctuary of all the gods of the lands of the South and the North, and in Amentet, in order that they might drive away evil from therein...." This is what is meant by the Winged-Disks, with the Uraei, which are seen over the entrances of the courts of the temples of all the gods and goddesses of Egypt. [2] Other occult groups lay claim to the symbol and its use. A Rosicrucian reference work says this: The Winged Globe is per-eminently a Rosicrucian symbol, although the Illuminati may lay claim to it, and it may be admitted that it is of Egyptian origin. The Winged Globe is the symbol of the perfected soul making its flight back to the source of its creation in the Elysian fields beyond. [3] This use of the symbol doesn't seem to relate to the Society's use of it in any recognizable way. Russell and Rutherford did not to my knowledge speak of perfected souls flying back to any "Elysian fields." Unless they were using it to symbolize flying back to the Pleiades upon their resurrection.

Where did Russell get this symbol then and what did it mean to him? Did he get it from Egyptian mythology? He was also clearly interested in the hidden, spiritual significance of the Great Pyramid of Egypt and spent much time discussing its importance. He also believed in a coming "Golden Age" which has its parallels with Egyptian mythology that also spoke of a coming Golden Age when the gods would come down and rule the earth and usher in a Paradise. This seems to be the extent of any parallels between the two. The most likely source it appears to me would be his apparent involvement with Freemasonry. There is some evidence that Russell was a Mason and the Winged Sun-Disk, it is claimed, is a 330 Masonic symbol (The 33rd degree is the highest known level one can go in Masonry). The meaning of it is supposedly, like most other spiritual beliefs of this group kept secret by its members. If this is the source of his use of the symbol it may explain why he never explained why he started using it on his publications or what exactly it meant to him. It may have been a signal to other Masons. However, based on his statements on the "Sun of Righteousness" mentioned in Malachi 4:2 we can get some idea of what it meant and symbolized to him.

Malachi 4:2 The "Sun of Righteousness" Russell apparently used the winged globe symbol to symbolize the coming New or Golden Age when righteousness would fill the earth and Paradise would be restored. Sickness and disease would end. Eternal life on earth would become possible for all those submitting to the beneficial rule of the 144,001 gods from the Pleiades. This use of the symbol was evidently derived from Malachi 4:2 which says: And to YOU who are in fear of my name the sun of righteousness will certainly shine forth, with healing in his wings; and YOU will actually go forth and paw the ground like fattened calves. (NWT) Some view this "sun of righteousness" as alluding to the Egyptian winged-sun-disc symbol. Russell and later the Society taught that the "Sun of Righteousness" here referred to the Millennial reign of "The Christ," head and body. These would rule earth from heaven in the Pleiades and "healing" would be in their "wings." They would help mankind become free of sin and disease. Given this, they could have viewed the "winged-disk" as a symbol of the coming Millennial reign of The Christ despite its connection with pagan religions. However, during the Rutherford era they stopped using it because of this connection with Egyptian religion.

Ra is the ancient Egyptian creator god, attributed with the creation of man. He is also the sun god, and the Egyptians believed the sun's path was Ra crossing the sky in his boat.

Here is what you get from the Internet as a first source of the first two choices that come up on Google.

Very interesting stuff.....this "sun" disc is also said to be worshiped as the sun of a solar system that RA came from....and not our solar system.....so may ideas must be popping around in your head about this disc thing, and it's "worship".

Now here is something you might take note of...there were many gods and goddess' that wore these discs on their crowns....some had them some did not. Ask yourself.....if they all worshiped the sun god RA...and it's solar origins.....why did they not all wear them? After all......it was everywhere to worship it...so why did some have different crowns? did they not "all" worship the sun god Ra?

Now there is one wall painting that depicts them ALL wearing the disc in their crown............in part two of the Wayne Herschel video above....at exactly 3:31...there is an "Event" depicted.....and they are ALL wearing the discs on their crown.

Some crowns depicted where they ruled from...for example, upper or lower Egypt...and some had double meanings...but only certain ones had the Sun disc. So what was the significance of such a crown...and how did you have the right to wear a Sun Disc as opposed to these other crowns.

Let's take a look at Isis...she started out wearing a crown that was a "throne"

Then later had a crown of horns and a disc

Did she graduate into the club of "disc wearers" Did she get get an A in Sun worship and suddenly get the right to wear the Disc?

This disc of the sun...is a very interesting thing to look at...Disc...interesting concept a disc...where have I seen that before?....Oh yes.....
Emerald "disc"...hmmmmm

Thoth....from the first thing you see when you google …..and scroll down to it.

"The god Thoth used his magic to turn Horus into a sun-disk with splendid outstretched wings."

Now...how does one turn Horus into a Disc that is supposed to represent a "solar system"? Lots to think of there... could this "disc" be a technology that when used, had "great" universal strength? And did Isis graduate to the power of the Disc..and finally receive the crown to acknowledge that?

Think on this for awhile...there is more to this "DISC" then meets the "EYE"

...and that's another post all together. I'll share more on the theory of the "disc" shortly..but think on this and add what you find in this respect. Search it out....do some fact finding and see what you find on this.

Just remember...it is said to have "magical" powers...ask yourself....does a solar system have magical powers?...but these discs do....how is that? And what exactly are the "powers of the discs"?
mudra wrote:What's the point of copy paste these threads of Brook here as they can be accessed anyway by those whose interest would lead them there? Just being curious.

Love from me
mudra
I Thought Better About a Red Pill Reposting Project Featuring Brook's Excellent Work. I Might Study These Threads Incognito. This was just a brainstorm, and it's probably a bad-idea. I should probably just study those two-threads, as you suggest, and leave well-enough alone. I just thought I needed to give them some attention, which might interest others who might not even know about these threads. But perhaps I've worn-out my welcome, and should simply engage in private-study for an extended length of time. I have some Ralph Ellis books I need to study, which might be followed by Bible-Study, to determine what the Truth of Antiquity really is. I won't continue this thread. How Should One Properly Study Egyptology?? Perhaps a University Curriculum Might Be a Start.
RedEzra wrote:

Read Revelation those who do not worship the "image of the beast" which most likely is AI will be killed. And if you don't want to be killed and so go along connecting to the global AI then you will burn. Soon you will find yourselves between a rock and a hard place... you choose !
I am presently concerned about the New Testament claim regarding the Immanent Second Coming of Christ, and the End of the World (2,000 Years Ago). Are we supposed to just look the other way, pretending there's no problem, and everything's fine?? The violent-finality in the Book of Revelation is presently incomprehensible to me, especially regarding the murder and mayhem being overseen by a God of Love and Righteousness. "Love Your Neighbor As Yourself" in the Book of Revelation?? Really??? It seems as if just about ANYTHING can be rationalized in the Name of God. If People Wish to be Saved, They'd Better Just Shut-Up and Go Along with the Mass-Murder in God's Name!! Right?? Is This Really All About Galactic-Conquest in God's Name?? Might Makes Right!! Right?? God is Love!! And You'd Better NOT Forget It!! Or Else!!
Swanny wrote:

orthodoxymoron wrote:

God is Love!! And You'd Better NOT Forget It!! Or Else!!

And if you do forget it he'll send you to hell to visit his son who'll stick a red hot poker up your bum Nice family
RedEzra wrote:

Don't forget that God flooded the whole world once...God said in the beginning that He would put enmity between the seed of the serpent and the seed of the woman because of the incident in Eden where the serpent tricked Eve to taste the forbidden fruit of the knowledge of good and evil. Some say that the serpent had sex with Eve and so sired Cain... who after a while killed his brother Abel. Be that as it may but what is crystal clear is that angels mingled with mankind and mated with women before the flood. And so produced a hybrid race in Hebrew known as nephilim whom we know from Greek mythology. Enoch wrote about it... that they also spliced human and animal DNA back then and so corrupted God's creation. Aliens are the modern equivalent of this serpent seed who are splicing alien/human/animal abominations in the millions...
orthodoxymoron wrote:
RedEzra wrote:"When the Sabbath came, He began to teach in the synagogue, and many who heard Him were astonished. 'Where did this man get these ideas?' they asked. 'What is this wisdom He has been given? And how can He perform such miracles? Isn't this the carpenter, the son of Mary and the brother of James, Joseph, Judas, and Simon? Aren't His sisters here with us as well?' And they took offense at Him. Then Jesus told them, 'A prophet is without honor only in his hometown, among his relatives, and in his own household.'" - Mark 6:2-4

There was nothing special about Jesus which would give him away as anything other than a man. Well except for his miracles maybe... and that He claimed to know God much better than the rest. That's why they wanted Him dead because of blasphemy...

"So the high priest stood up before them and questioned Jesus, 'Have You no answer? What is it these men are testifying against You?' But Jesus remained silent and made no reply. Again the high priest questioned Him, 'Are You the Christ, the Son of the Blessed One?' 'I am,' said Jesus, 'and you will see the Son of Man sitting at the right hand of Power and coming with the clouds of heaven.' At this, the high priest tore his clothes and declared, 'Why do we need any more witnesses? You have heard the blasphemy. What is your verdict?' And they all condemned Him as deserving of death." - Mark 14:60-64
Consider the following Biblical Minimal-List (read in-order, straight-through, over and over):

1. Job through Jude (NIV).

2. Prophets and Kings, and Desire of Ages (by Ellen White).

3. Volumes 3, 4, 5, and 6 of the SDA Bible Commentary (1 Chronicles to Ephesians).

Consider the following three VERY Different Approaches to the Whole-Bible. I wish I could practice what I preach. The Spirit is Willing, But the Flesh is Weak. O Wretched Man That I Am!!

1. Genesis through Revelation in the New International Version of the Holy Bible. (One of the Most Recent and Scholarly Translations)

2. The Five Volume Conflict of the Ages Series by Ellen Gould White. (Four Bible-Studies and One Historical-Study)

3. The Seven Volume Seventh-day Adventist Bible Commentary. (The Actual Commentary Volumes)

This study consists of over Ten-Thousand Pages!! I maintain that the conclusions reached in each of the six individual-studies are VERY Different from each-other, and that the conclusions reached in an Attempted Harmony of the Entire-Group are VERY Different than the component-parts. Try reading this Maximal-List in-order, straight-through, at least a couple of times, to properly understand what I'm hinting-at. This is for the Big-Kids. The Little-Kids Should Stay Home with Their Mothers.
mudra wrote:

Actually I think this thread is a good idea Oxy

I timely came across the following book today which fits perfectly with the title of yours thread.
Just began to read it with great pleasure so far. The Temple of Man Hardcover – November 1, 1998
by R. A. Schwaller de Lubicz

Two 544-page volumes, cloth with slipcase The monumental Temple of Man represents the most important breakthrough in our understanding of Ancient Egypt since the discovery of the Rosetta stone. This exhaustive and authoritative study reveals the depths of the mathematical, medical, and metaphysical sophistication of Ancient Egypt. Schwaller de Lubicz's stone-by-stone survey of the temple of Amun-Mut-Khonsu at Luxor allows us to step into the mentality of Ancient Egypt and experience the Egyptian way of thinking within the context of their own worldview.

His study finds the temple to be an eloquent expression and summary--an architectural encyclopedia--of what the Egyptians knew of humanity and the universe. Through a reading of the temple's measures and proportions, its axes and orientations, and the symbolism and placement of its bas-reliefs, along with the accompanying studies of related medical and mathematical papyri, Schwaller de Lubicz demonstrates how advanced the civilization of Ancient Egypt was, a civilization that possessed exalted knowledge and achievements both materially and spiritually. In so doing, Schwaller de Lubicz effectively demonstrates that Ancient Egypt, not Greece, is at the base of Western science, civilization, and culture.

To understand the temple of Luxor, twelve years of field work were undertaken with the utmost exactitude by Schwaller de Lubicz in collaboration with French archaeologist Clement Robichon and the respected Egyptologist Alexandre Varille. From this work were produced over 1000 pages of text and proofs of the sacred geometry of the temple and 400 illustrations and photographs that make up The Temple of Man.

The Temple of Man is a monument to inspired insight, conscientious scholarship, and exacting archaeological groundwork that represents a major contribution to humanity's perennial search for self-knowledge and the prehistoric origins of its culture and science.
Thank-you mudra. I'll order that book, but I have a lot of unread books which I've purchased throughout the years. My follow-through is virtually non-existent. I honestly don't know what I want to do. Whatever I do won't work, so what's the point?? I might just let this thread go, and if anyone wants to contribute to it they can do so. What I might do is repost my very-own 'Amen Ra' thread from the old and closed original 'Project Avalon' site. I'll have to just copy and paste, and insert a few images and videos, within my United States of the Solar System, A.D. 2133 (Book Four) thread. Brook had a lot to do with that thread, which now has nearly 160,000 views, despite being locked-shut since 2010. I think I need to tread very-softly in this area. My current hypothesis is that an original and ancient Amen Ra was overthrown by family-members, who have ruled Earth for at least 5,000 years.

Isis, Ra, El = Israel?? Isis, Horus, Set = Jesuits?? Osiris = Amen Ra?? Ra told me "The Jesuits Don't Like You!!" Ra also told me "They Like You On Phobos!!" Honest. Is Ra separate and distinct from Amen Ra?? When I started the 'Amen Ra' thread, I stated that I did so with fear and trembling, and Anchor responded that there was no need for fear and trembling. What if, in some sense, Amen Ra = Osiris = O.H. KRLLL = The Heathen God (in George Zebrowski's Short-Story) of the original Human (G)NOME Project = Some Aspect of Azazel = Some Aspect of at least one Antichrist = Some Aspect of at least one Ancient-Satan = Some Aspect of Pinky and/or the Brain = Some Aspect of Peter Venkman = Some Aspect of David Bowman = The Ancient Prime-Engineer of a Supercomputer Solar-System Matrix and the Human-Race = Some Aspect of Serqet = Some Aspect of the Black Madonna = Some Aspect of Queen Victoria = Some Aspect of Ellen Gould White = Some Aspect of the Goa'uld System-Lords = Some Aspect of the Russell Crowe Movies = Some Aspect of Jupiter Jones = Some Aspect of Dr. Who?? What Would Anu Do?? Who?? What Would YOU Do??

Raven got mad at me, and said "The Rabbit-Hole Mostly Goes Right Up Your Ass!!" Mea Culpa?? Kyrie Eleison?? Geronimo?? I don't place a lot of trust in obscure and crazy videos, but what if they contain at least some truth?? Think about John Nash (Russell Crowe) in 'A Beautiful Mind' regarding how he pieced together this and that to figure-out something top-secret!! Look at what I've been seemingly wasting my time on, as a seemingly crazy-man for several-years now. Look at my potential as a youth, and my wasted-life. What is the meaning of this?? I could go on, and I've done so elsewhere, in a round-about way. You'd probably have to already know, to know, you know?? One Last Thing. What if Isis, Horus, Set and/or Isis, Ra, El are All-One?? But what if they are All Aspects of One Matrix Solar-System Supercomputer?? What if David Bowman faked his and/or her own overthrow?? What if the Hypothetical Matrix Solar-System Supercomputer is a Galactic Rat-Trap Specifically Designed to Cleanse the Sanctuary with a Power-Vacuum??!! What if This Solar System Model Exists Throughout the Universe?? And Some of You Wonder Why I'm a Basket-Case Who Doesn't Talk Much??!! You Have NO Idea!! What Would Augusto Monti Say?? Did I meet Leigh Teabing or Mario Monti?? What Would Angela Monti Say?? I Think I Should REALLY Shut-Up...
http://www.usdebtclock.org/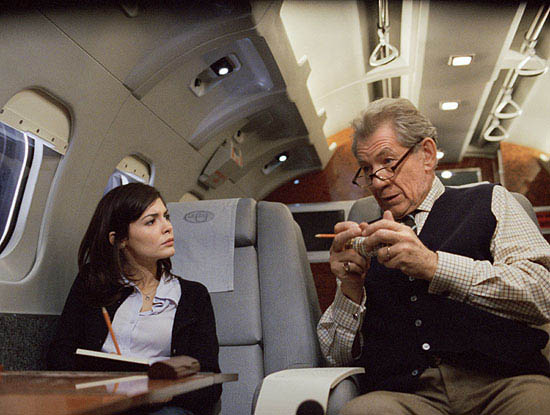 "Groot is the Root of All Evil"