DDR 1989: "We are the people!"
BRD 2019: "I am that I am!"
#Bremen #ff
He knew what is up: De Gloria Olivae
@ilprimolatte
Pope Benedict charms the crowds by donning a broadbrimmed Mexican sombrero.
Mayor Sieling if no one stops his democratic flatworms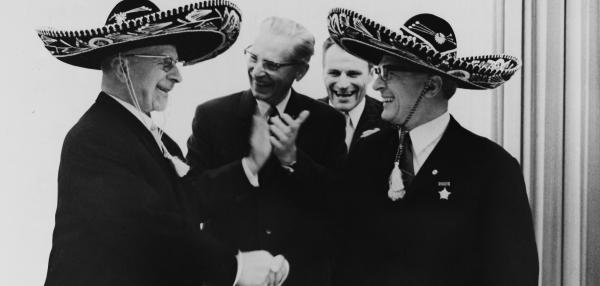 @DDROnline
Walter Ulbricht and Erich Honecker... with sombreros, East Berlin, 1968. The source of this pic did not indicate why! (Photo: picture alliance / IMAGNO/Votava) #GDR
I am out of NUIT by HORUS
@R_Sigurdson
Film-watching recap of my German week: "Aus dem Nichts" by Fatih Akin is gripping
It is the same cowardice as in my childhood, nothing changed, and finally they multiplicate like nuts to possibly occupy and execute future power to stay in control. And this represents exactly the SPD and unionist policy: we shall overcome
I offered my help to the people living next to me. But they prefered to bark with the ruling social powers and to engage in the corruption
I am not "Team Wallraff" but partly the methods are similar
Happy New Beer, SPD!
I openly admitted from the beginning of my SPD party membership that I am Anthropologin and that I do Participant Observation. What I did not say was that I also was after to get out who messed my life since childhood. And this also led me to become Lay Judgess
SPD = we know nothing and do not understand anything, and if all is lost we go to the pastor and beg for a definition
The end of the SPD
2019 - the year of the Nuremberg II trials in Bremen?
After dinner I listened "Welcome to the Pleasuredome" as mostly at New Years Eve
As mostly I slept 00:00 1/1 to glitch the times zones
--------------------------------------
Since I did not request for killing me it is attempted murder
The Pope in Berlin - Live -
http://asheraxonline.tumblr.com/post/10520884744/the-pope-in-berlin